Animal Welfare
Featured
Interview with a Rescue Super Hero
Matteo Saucedo has taken on the most horrendous rescue cases in the area; now with Riviera Rescue, the goal is to get the dog population under control.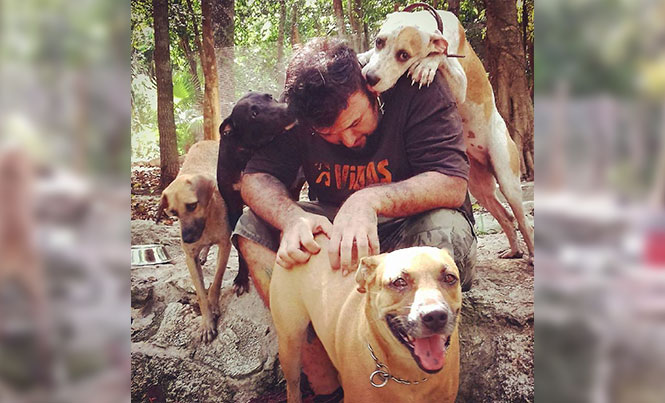 Where are you from?
Acámbaro, Guanajuato, Mexico
How long have you lived in the Riviera Maya?
I have been living in the Riviera Maya since 2012. I moved here because there is a lot of violence in my hometown.
What do you do for work?
I work as an artist, painting dogs and people portraits, Playarte Pop Project.
What makes you proud to be Mexican?
I am proud to be Mexican because we have a very rich culture; it is a country full of traditions and beautiful places. The rest of the world should know all the good things we have, not only the bad news.
We want Puerto Morelos to be the first town with a controlled dog population."
What age did you start rescuing animals?
My first rescue was when I was 10 years old; my mom helped me take a dog off the street – he lived with us for 17 years. My mom was always helping dogs in need, so I was influenced by her.
Do you know how many dogs you have rescued?
Before Riviera Rescue began, I had the chance to help around 80 dogs to get healthy and find a home.
How did Riviera Rescue begin?
Last year, around February, my wife Geo, Jorie Germann Maloney and I were talking about one day having a small shelter. We then began the paperwork to become a registered nonprofit. We get a lot of help from our friends and people living in Puerto Morelos. We plan to have our own land and build a rehab center for injured dogs and hold as many sterilization campaigns as possible. We want Puerto Morelos to be the first town with a controlled dog population. We know it is hard but not impossible.
How does Riviera Rescue raise funds?
Our fundraising includes events, and through art, the money goes directly to veterinary bills and food.  Facebook page/Riviera Rescue and Playarte Pop Project.