Health & Fitness
Featured
Sound Healing
Benefit from the healing properties of sound - it's a simple practice and can be performed at home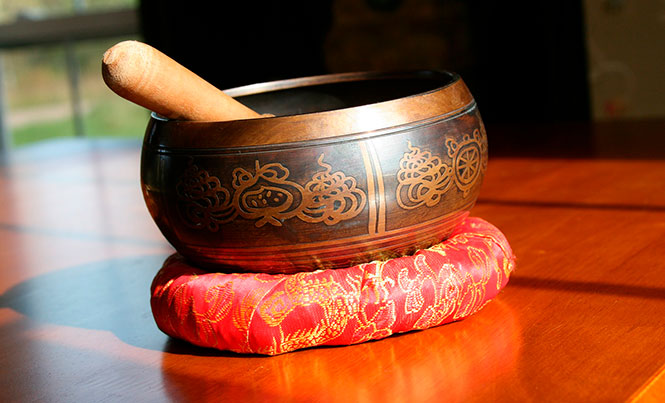 We know that all sound is vibration. Vibrations are interpreted as sound by the workings of the inner ear when they fall within an audible range. However, vibrations also touch each and every cell in our body.
Indigenous cultures around the globe have been known to use sound healing since the beginning of ancient civilization. It has recently resurfaced and is increasingly being used in hospitals, clinics and hospice centers, in addition to wellness retreats, spas and ashrams as a means of promoting health and well being.
Vibrational sound healing therapy works to release energy blocks and encourage resonance at an optimum frequency. According to ancient eastern medicine philosophies, energy blockages along meridian lines are said to lead to illness and disease.
The instruments often used for sound healing are:
Tibetan singing bowls
Crystal quartz singing bowls
Gongs
Tuning forks
Benefits of vibrational sound healing can include:
Helping to quiet the mind and deepen meditation
Relieving anxiety, stress or depression
Balancing the hemispheres of the brain
Encouraging restful sleep
Improving concentration
Strengthening the immune system
Here in Playa del Carmen, a great place to find Tibetan bowls is the store Caravan, with a couple of locations along La Quinta Avenida. If you are a true local, go directly to the warehouse store in Gonzalo Guerrero for an extra discount! The range of styles and colors is impressive and you are likely to find the perfect bowl to compliment your home décor. Play your bowl when you rise and before bed for grounding energy and remember it's always useful to use when you need a moment of calm.
Having enjoyed vibrational sound healing in retreat classes, yoga sessions and spa treatments, I certainly agree that it adds something profound to the experience and leaves you with a wonderful feeling of bliss.
Sara Jones
Spa, Wellness & Lifestyle Expert, Spa Consultant and Founder of Spa & Wellness MexiCaribe magazine