Cancun & Puerto Morelos
Featured
A Guide to Cancun's Day of the Dead
Although there aren't any ancient cemeteries in this relatively new city, Cancun still has all it takes to celebrate the Day of the Dead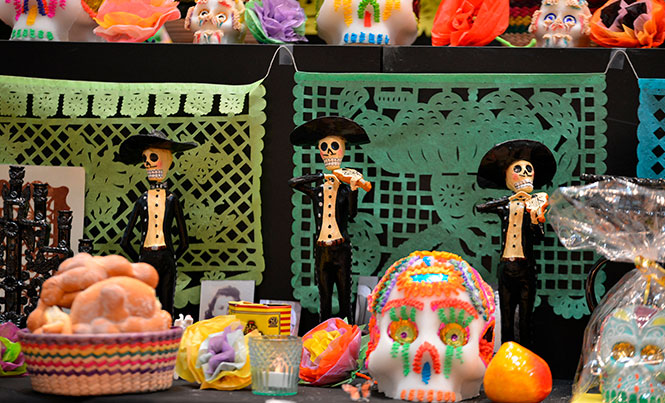 My favorite holiday is just around the corner. I've always loved the philosophical reflection, the colorfulness, and – you know me – the food that comes with it. When I was a kid my mom used to tell me that if I kept stealing candy from the altar, the spirits would pull my feet at night. It was scary but I had to take the chance! Day of the Dead and Hanal Pixan (meaning "food for the souls" in Mayan) are pretty similar, but the latter focuses on food a bit more. We owe them wonders like the Pib tamale, or any grandma's arroz con leche served at after-mass gatherings.
Cancun is a fairly new city, so there aren't any processions to ancient cemeteries as in other parts of the Yucatan Peninsula. But that doesn't make the celebration any less meaningful. The biggest public events take place in Las Palapas Park and the at the City Hall terrace. A couple of minutes away from each other, from October 31 to November 2, these two venues will host music events, shows and what I like the most: a traditional altars contest and exhibition.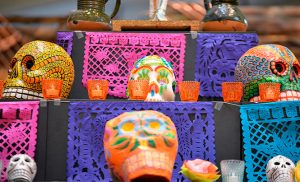 It's very interesting to see all the different types of altars in one place. Cancun has great diversity of people, so you'll see things from all over Mexico and some international contributions. If you want to learn how to make one or simply be part of one, Animalistas Cancun is looking for volunteers to help in the making of a special altar for pets! They will be presenting this unique altar on October 22 as part of their Second Animal Fest (Day of the Dead Edition). For me, Mercado 23 (only a few blocks away from Las Palapas) is the perfect place to get real traditional supplies and support local businesses: flowers, candles, food. They've got all the beautiful things your departed loved ones deserve.
I want to dedicate these lines to all the people who recently lost their lives in Mexico, USA, Syria, and all around the world, and to my aunt Rosario, who taught me the reason we all die: to lead a better life.