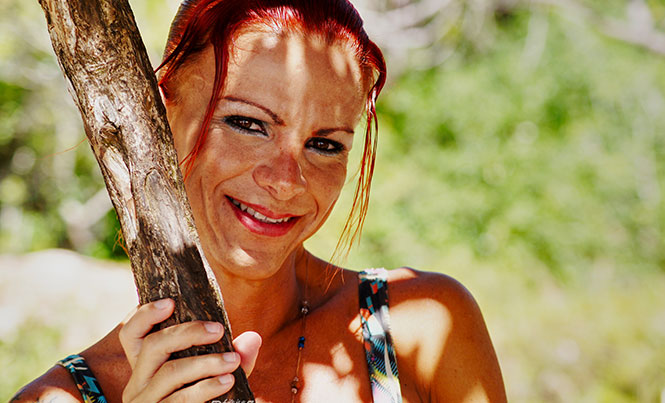 In 2006, Miranda Salman was the first Mexican transgender to get her birth certificate identifying her as a woman. Miranda was born in a male body, living a male life, got married not once, but twice, had a child and played for the first division of Mexico's soccer teams Pumas and Coyotes. Soon enough however, she had to overcome her fear and become who she really is, even though it wasn't easy, especially in the sports industry.
Miranda decided to change things around in her life and fight for transgender rights in order not to lose more than she had already did when coming out as a trans to her family and friends. She joined DIDESEX which promotes diversity in sports and has just had a campaign on Fare Network to eradicate discrimination in sports that took place from October 5 to 19 2017.
Ms Salman is a well-known activist in the transgender and LGBT scene. She has participated in a couple of TV shows as a co-host such as Guau on Telehit, En la intimidad with Barbara Jimenez on Vibra Tv, Un nuevo día on Telemundo and Sexualidad trans on Canal She. She has a lot of knowledge on sexuality which got her a seat at El Toloache's table as 'the sexologist'. It's a YouTube show that aired its first episode two years ago. Co-hosting alongside Edgar Rodriguez and Charly Diaz, they published over 100 episodes together on somewhat controversial matters.
Miranda then moved to Playa del Carmen about a year ago and kept on going but this time, with the lesbian version of the program. El Toloache Less touches on different themes, questions and doubts for the lesbian community of Playa del Carmen. Miranda Salman, Alejandra Zepeda, Karly Muñoz and I, Ginger M., host the show with different guests every week and discuss what really matters to Quintana Roo's lesbian citizens.
Miranda's plan in a near future? To win an Olympic medal for the Gay Games in the Mexican division and continue to work on the dissemination of sexual diversity and gender equity. Her message to our readers: "There is nothing impossible in this life. If you face it with courage, perseverance and a little intelligence, nothing is impossible and my life is an example of it. Why can't you if I can!!!"
www.youtube.com/c/eltoloache
https://www.facebook.com/Eltoloacheless/
https://www.facebook.com/mirandassalmana