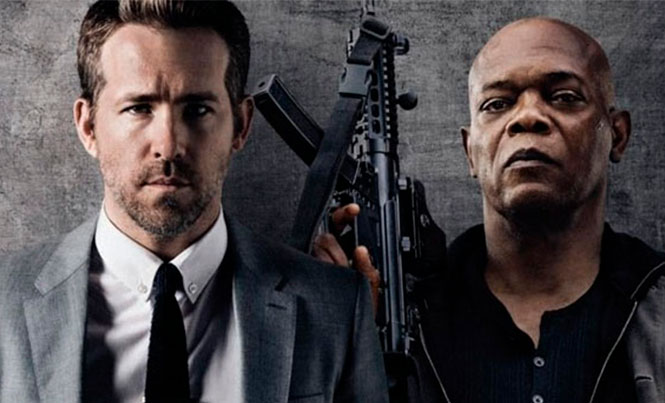 1) Hacksaw Ridge – Mel Gibson directs another epic in which Andrew Garfield superbly plays the lead role of Desmond T. Doss; one of the bravest soldiers of the Second World War who worked as a medic and saved many lives, especially at the battle of Okinawa whilst refusing to carry a gun. Nominated for five Oscars, and winning two, I believe that if anybody else had directed this it would have won best film or best director. A must-see. 9/10.
2) T2 Trainspotting – 20 years after the original we revisit Renton, Spud, Sick Boy and of course the maniacal Begbie, back in Edinburgh. Danny Boyle again directs and brings Irvine Welsh's characters vividly to life for a second time. The first Trainspotting was a great film – a moment in time and will rightly go down as a more important film, but I enjoyed this one more for its brighter moments. 8/10
3) Pele: Birth of a Legend – The story of Edson Arantes do Nascimento, known to the world as Pele and regarded by many as the best to ever play the beautiful game, from a little boy to playing for Brazil in the 1958 World Cup in Sweden. Pele would go on to have a glittering career and although we only get to see a fraction of this, we still get a real feel for the spirit of the man. A positive and uplifting film, that really brings 'Ginga' to life, although a few of the scenes feel like Walt Disney himself had penned them. It was supposed to be released in 2014 in conjunction with the World Cup in Brazil, but surprise, surprise, something was not ready on time in Latin America. 8/10
4) Patriots Day – Another true story, this time of the horrific bombing of the 2013 Boston Marathon starring Boston native Mark Wahlberg, John Goodman and Kevin Bacon. This film was a combination of two projects about the attack, one an action thriller and the other more of a factual drama. What we get is a strong film, although the main character, Tommy Saunders (Wahlberg) is a composite of many Boston police officers who were either working at the marathon or helped in the days afterwards. 8/10
5) The Hitman's Bodyguard – A comedy/action flick in which Samuel L. Jackson steals the show and Ryan Reynolds gives able support, as enemies who, through circumstances outside their control, are forced to buddy up and try to get from the UK to The Hague in The Netherlands without being killed by some evil henchmen or each other. There is also decent support from Salma Hayek and Gary Oldman. 8/10
Turkey of the year – The Mountain Between Us – This was by a country mile, the worst film of the year. Sold as an adventure film of two strangers, along with a retriever dog, stranded on a mountain after a plane crash, Idris Elba and Kate Winslet star in what is really a love story. Unfortunately, as this is the main aim of the film, the absence of any chemistry between the two main characters is a huge problem. Halfway through the film I found myself hoping for a lethal avalanche that only the dog survived so I could leave the cinema. But I watched this dreadful movie to the end – so you don't have to.