For The Pet That Has Everything!
The internet provides a curious and entertaining selection of products for pets - which would you pick?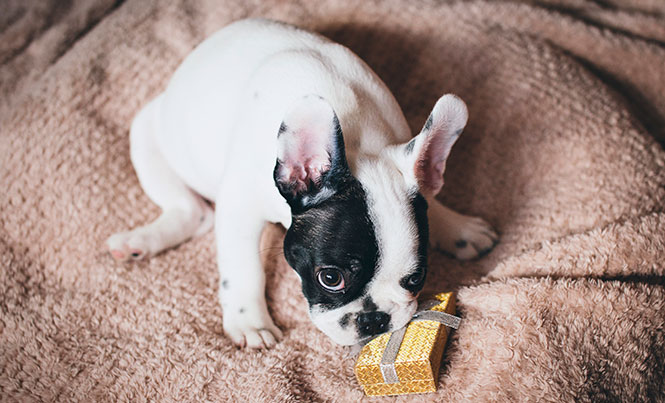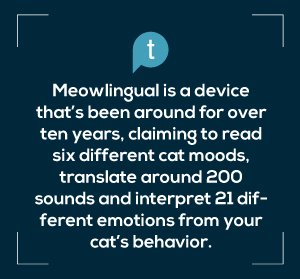 The holidays are over, gifts have been exchanged, but what about the pets? Having always bought the odd traditional toy or treats for the various pets I've been honored to share my home with, I was surprised to discover a whole host of weird and wonderful gifts for pets (and their owners) available on the internet. Whether you decide to get your pet a present or if you simply want a bit of entertainment, read on.
Does Fido give you the sad eye when you're off to join your friends for a drink? Well, a six-pack of Bowser Beer (bowserbeer.com) – a non-alcoholic, low-cal doggy beer should sort that one out. And if he's got a lady coming around, don't forget a quick spray of Sexy Beast canine perfume (healthypets.com) to seal the deal. The cat can tell you all about it when you get home using the Meowlingual (japantrendshop.com) – a device that's been around for over ten years, claiming to read six different cat moods, translate around 200 sounds and interpret 21 different emotions from your cat's behavior. The dog may well deny everything if he's got the canine equivalent – Bowlingual (amazon.com).
Chihuahuas might be small, but they have BIG personalities. You need to watch out that yours is not getting ideas above its station if you discover one of the revolutionary 'Obey the Chihuahua' portraits suddenly hanging on the wall (amazon.com). They do want to rule the world!
For nosey pets that take keeping an eye on things a little too seriously there's the Pet Peek Fence Window (amazon.com) – it's a durable, clear, acrylic dome that you can install into a wooden or vinyl fence so they can look around them. Or maybe your hound is a little modest and perhaps would appreciate a Thong for Dogs (pantsfordogs.com)?
Cats who consider their molting hair an asset will love the Crafting with Cat Hair book by acclaimed Japanese artist Kaori Tsutaya (thisiswhyimbroke.com). You and Kitty can share some artistic moments together. If the pooch is jealous, look no further than the Pup-Casso, a painting kit for dogs (amazon.com).
Let's not forget the humble fish. If they're looking for a real estate investment, how about a fish condo tank (uncommongoods.com)? But if all they yearn for is the thrill of living life on the edge, there is always the funky bubble fish bowl (thisiswhyimbroke.com).
Finally, a special mention for the bedside table that doubles up as a cat litter box (amazon.com). The 'purrfect' piece of furniture to ensure unwanted house guests don't stay too long!
Don't let your pets read this or that squeaky rubber bone and catnip mouse may well appear so last season.