Discover Mexico
Featured
Playa's Young Talent Goes International
Teenage Playense Dreyken Lawes is currently building a career in the performing arts while on tour with Teen Idols Mexico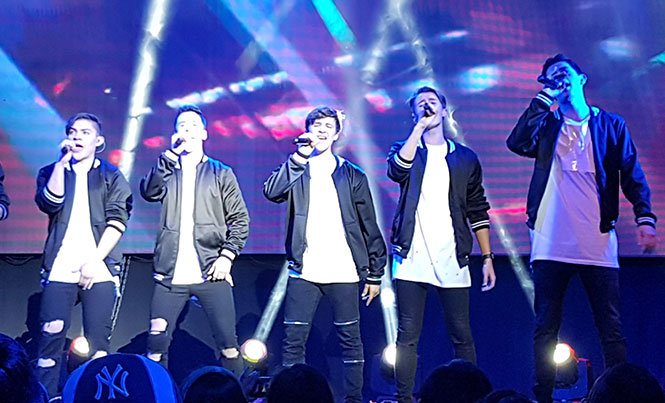 There is a lot of young talent here in Playa del Carmen and Dreyken Lawes Hinojosa Mitchell is one of them. At 14 years old, he is the youngest and newest talent of a new project called Teen Idols Mexico. They kicked off their International tour on December 19th in Mexico City and he was able to give us some details about his journey.
The Playa Times: When did you first feel that you wanted to be a performer?
Dreyken: Since I was six years old I've been dancing, and further on I kept taking more classes of music, acting, etc. But what inspired me most was my family, they were all artists.
What is your earliest memory of performing?
My earliest memory is a ballet performance of Swan Lake when we lived in Tulum.
How do you feel that living in Playa del Carmen has prepared you for this recent opportunity?
I think all the classes I've taken in Playa del Carmen have helped a lot to get this opportunity. Without them it would have been harder because I wouldn't have had the experience that this type of project requires. That's why I thank everyone who has helped me get to this moment.
What is this new project that you have been invited to participate in and how did you come upon it?
Teen Idols Mexico is about a group of kids learning more about the artistic world. So we're planning to learn more about music, acting and dancing, and to learn how to develop it all on the stage.
What are your goals in this new career path?
My main goal is to inspire people to follow their dreams, teach them that anything is possible if you dedicate yourself to it, no matter where you live, your nationality, or any obstacle.
What has been your favorite part of this new venture?
The rehearsals, because it's all about learning and having fun with your partners.
What would you like our readers to know about you?
If you love something, just dedicate yourself to it and have fun doing it. Don't let anyone stop you, ignore all bad comments and adore all the good ones. If I can do it, you can too.
Check out the project and Dreyken's journey here on his Facebook
fan page Facebook/DreykenLawesOfficial and
Instagram @dreyken.lawes and @timentertainmentmx