Editorial
We Love Playa del Carmen
When it comes to why we live here, we all have a lot in common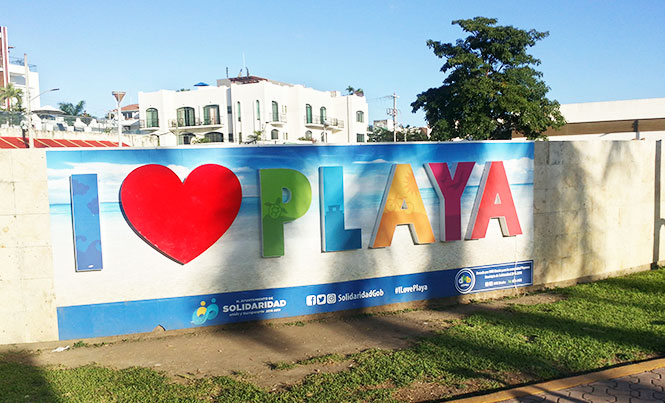 We couldn't let February pass by without putting the spotlight on what makes this world go round. Whether or not you celebrate St. Valentine's Day, it's always a good opportunity to consider love – that may be romantic love, platonic love, self-love, love for what you do, love for where you are, or all of the above.
Most of us in Playa del Carmen are here because we love this place – for vacation, for six months of the year to escape cold winters, or as the place we call home.
I asked my colleagues and friends why they love Playa and here's what they told me:
Efren (Art & Design): "What I love about Playa del Carmen is the color of its beaches. When I came to this city, the first thing I saw was the enchanting turquoise-blue of its waters, and I fell in love.
The other thing is all the cenotes around the area – some out in the open, others in caves. I love the mystic feeling they evoke.
Last but not least, what I love about Playa is the fact that it's so easy to move from A to B by bike. If you enjoy cycling, this is great! It's always an adventure taking different routes through the urban and rural landscapes in and outside this growing city."
Ana (Brand Manager): "What I love about Playa del Carmen is the beach, the climate, the people and the atmosphere in this city. I also like all the activities that put us in contact with nature."
Erika (Public Relations): "I love Playa del Carmen for the diversity of its population. I like living near nature and the fact that it is a growing city, yet it hasn't lost its Caribbean feel. I enjoy being close to different beaches and places where I can escape monotony. I love that this is Mexico and that I live here!"
I've lived in many locations over the years and what I love about Playa is how easy it is to live here. Coming from Europe where the weather can be restrictive, the feeling of freedom here is refreshing. Day or night, there's always somewhere to go, something to do and someone to talk to.
What I'd love to see developed in Playa is its cultural scene. It's happening – it is rapidly building a reputation as a gastronomic destination (which the foodie in me is delighted about). We also have film festivals, the jazz festival and a blossoming street art scene –  and we need more of that.
We are city of mixed nationalities, experiences and cultures and we all have something to contribute to making Playa the city that has it all, loved by all.