Discover Mexico
Love Hurts – A Cozumel Romance
A broken foot, a little beach bar and a proposal in the middle of the street – love always finds a way!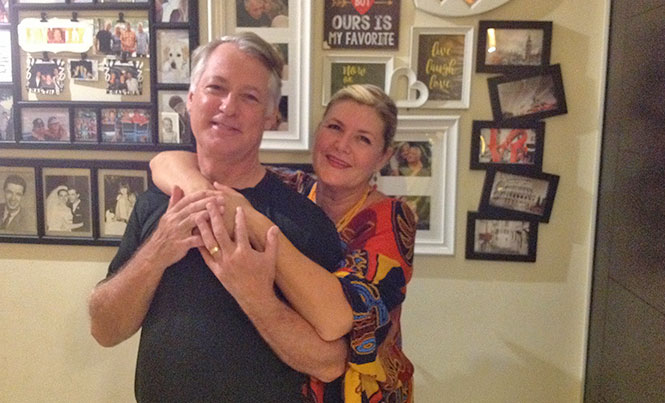 May 2010 started off like any other month for Tatiana Sempere, until an accident at work led to a broken foot. Homebound and a bit fed up, she called her mother, a resident of Cozumel. She was persuaded to come across on the ferry for some "margarita therapy" at the opening night of a new beach bar.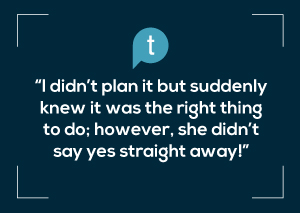 Assisted by her two sons, aged 13 and 15 at the time, she met up with her mother and close family friend Pamela. Her sons started joking that it was time she got a boyfriend. But Tatiana, divorced for over four years, was not looking for love, especially with a broken foot! Pamela declared enough was enough and vowed to find the most handsome man in the bar for the reticent Tatiana.
American Scott Martin was in the bar that night purely by chance. He was a keen diver and had been to Cozumel several times. Little did he know that his life was about to change forever. Pamela found him and dragged him over to meet Tatiana to dance, but when he saw her broken foot thought it might prove challenging. However, egged on by her family, Tatiana managed to hobble up with one foot.
She spoke no English and Scott spoke no Spanish. At the end of the song they went their separate ways, but a little later in the evening Scott came back for another dance. He was then asked to join the family the following day at a hotel to celebrate Mother's Day. Bets were on as to whether he would turn up – he did, not realizing that he was about to meet the entire extended family including Grandma!
Aided greatly by her two sons who translated for them, Tatiana and Scott continued to communicate via Skype and text when he returned to the USA. The romance continued to grow stronger and finally led to a proposal in the middle of Tenth Avenue in Playa del Carmen. Scott recalls that "I didn't plan it but suddenly knew it was the right thing to do. However, she didn't say yes straight away!"
They had a beautiful shaman ceremony in 2017 on the island where they met and they plan to legalize the partnership in Las Vegas later this year. It all goes to show that country borders, language and a broken foot are no match for Cupid!