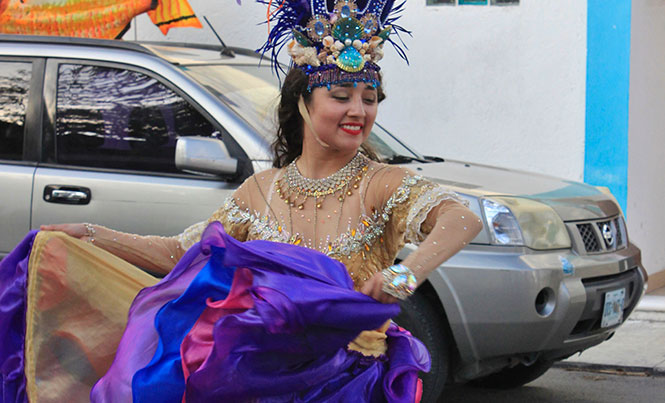 Time flies when you are having fun, and January has passed in the blink of an eye. My month began with a bunch of tamales that I had to pay for after getting two baby Jesus' in the Rosca de Reyes. It could have been three, but I ate the third because I'm saving money for the summer. Dia de la Candelaria (that's the tamale day) marks the beginning of a Catholic tradition that will end with Easter. Next stop in this celebration is a pagan addition – Carnaval.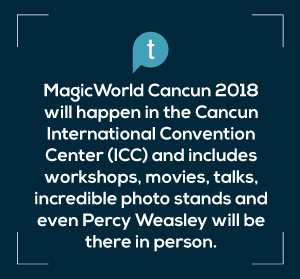 Carnaval de Cancun parades at Tajamar disappeared long ago and the event has been outshined by the Cozumel and Playa editions ever since. Last year the whole project was restructured and moved to Las Palapas park with shows, live music and it was an overwhelming hit. This year the elections for Kings and Queens of Carnaval took place there and the Team Dance competitions and concerts will start this weekend (9-13) in Nichupte Showcenter. This is three times as big as the park, enough to include a fair and food stands. I have never been to this venue, so I'm looking forward to seeing what it is like.
That's not the only costume-themed event this week. MagicWorld Cancun 2018  is brought by the same group that makes the Cancun Comics Expo possible. It was created for all the Riviera Maya Harry Potter fans. This gathering will take place in the Cancun International Convention Center (ICC) and includes workshops, movies, talks, incredible photo stands. My girlfriend is a huge fan of the series and she's very excited that Percy Weasley will be there.
Circo de los Espantos is back in Cancun until the 25th after being a huge success last Halloween. This show combines all the classic circus numbers you already know with a horror twist: acrobatic ghosts, dancing werewolves and (even more) scary clowns. It's a great show that costs less than 10 USD. See it at Kabah Ave. and Xcaret.