Animal Welfare
A Whole Lotta Love
A unique bond exists between owners and their pets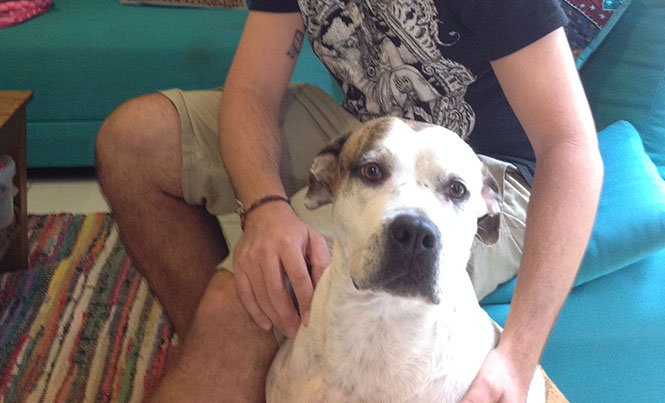 If only all humans could give each other unconditional friendship and love, what a wonderful world we would live in. Unfortunately, you're more likely to have that relationship with your pet. Just imagine this scenario – you've had a rough day at the office, your husband or wife is upset with you and your teenage daughter isn't talking to you because you don't approve of her new boyfriend. The only one who is pleased to see you is your happy hound, ecstatic that you are home. Otherwise it's that purring ball of fur, weaving round your legs, who knows your entrance means dinner time. You smile, you relax, and the day doesn't seem quite so bad after all.
Scientists do not always agree on when we first began domesticating animals, but it is likely that we first domesticated dogs that evolved from an extinct species of wolf between 18,000 – 32,000 years ago. The first proof of cat domestication came in 2004 when human remains from 9,500 years ago were found buried with an African wildcat on the island of Cyprus. Whenever it was, we have a long association of sharing our homes and lives with animals.
I asked the local Hernandez Pradillo family why they had decided to adopt their dog Elsa. She had spent two years in SOS el Arca dog shelter before being given a loving home with them. Parents Adrian and Pati explained "We noticed that our daughter Layla, who is now three years old, seemed scared of animals and we really wanted her to feel comfortable and confident around them. We also wanted to start giving her a sense of responsibility, so we decided to get a dog. At the beginning Elsa pushed the boundaries with us but now she has a big bond with all the family."
Since adopting Elsa, Pati has given birth to a second daughter. They told me that following her arrival Elsa began to bark a warning if strangers came to the door, which they see as her way of protecting the baby.  
By providing companionship to counter feelings of loneliness or stress, positively impacting on our health and in some cases literally saving our lives, our pets play an important role in our lives. Their natural instincts of loyalty, empathy and trust could teach us all a thing or two.