Community
Organizations
Featured
Playa del Carmen Urban Mobility Forum
The current state of Playa del Carmen's transportation was the subject of this town hall meeting where guest speakers presented their ideas on how to improve movement in the city.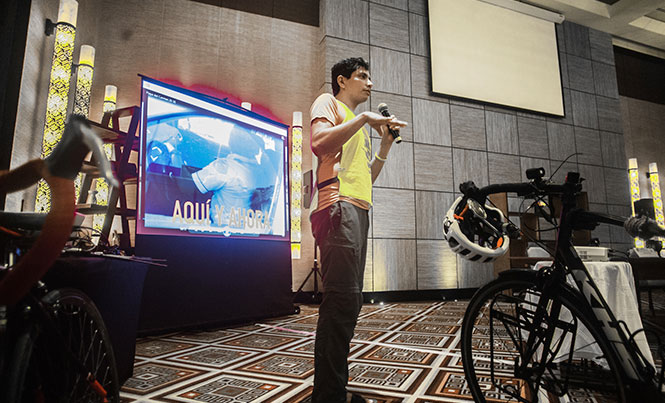 Urban mobility is defined as the displacement carried out by the inhabitants of a city from one place to another. In Playa del Carmen there are many ways in which residents do this on a daily basis, using a variety of transportation. This include taxis, buses, colectivos, personal automobiles, as well as non-motorized means like bicycles.
But how does one deal with the kinds of challenges that a fast growing city like ours has? This was the focus of the Urban Mobility Forum held on February 2 at the Banyan Tree Mayakoba hotel. Architects and engineers from the local colleges had organized a number of topics that were explained by each invited speaker.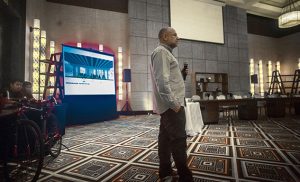 One presentation focused on the rescue of the low bridge on the highway running from Playa del Carmen to Tulum and the creation of an intermodal route by a committee of socially responsible companies. Guest speaker Cesar Navarro talked about mobility from the point of view of development, while the Riviera University showed us samples of some of their architectural laboratory projects.
It was the final speaker of the day however who I felt made the biggest impact. Appearing in his cycling outfit and helmet, Javier Resendiz from Bicineta began by doing laps around the room before telling us about his experiences of traveling through bike-friendly cities in Europe. His video presentation showed clips of places where effective strategies have been implemented, offering hope for a similar such plan here.
Resendiz criticized the current state of Playa's bike paths which he feels need improvement. Avenue 10 is often used by pedestrians in lieu of a proper sidewalk, leading to many near accidents, while the bike path on Avenue 135 near the hospital is in poor shape. His home video clearly showed motorists using it for parking, forcing cyclists to ride around them.
Despite the criticisms and concerns shared by the presenters, the meeting did highlight what a great cosmopolitan city we live in. As a bike rider myself I appreciate how easy it is to get around Playa without depending on public transport or a car. It's not perfect, but with more forums and discussion such as this Playa can grow with a forward-thinking transport plan that benefits all of its citizens.