Tulum
Ladies Who Lunch: Not Just a Women's Group
Ladies Who Lunch: Not Just a Women's Group - Serving the Community in Tulum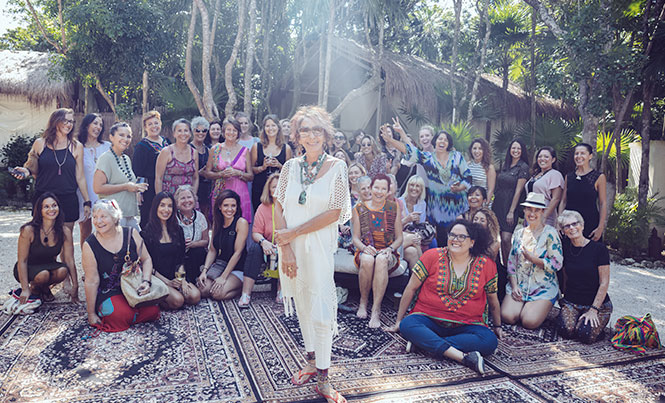 There is a growing local group of dedicated and determined women who meet to celebrate their community and what they can contribute through each of their own unique talents. They began by meeting as a social group and discovered that they all work in different areas in service to their community. They soon began to shift their focus from meeting to working together to meet community needs, such as sterilization clinics. Now this group of women donate 20% of their proceeds to the cause on the table at the time.Suzan Crane is the facilitator of Ladies Who Lunch/Chicas Who Chat Tulum. She began the group in July 2016 in order to meet people when she moved to Tulum, after 14 years of traveling the world as a "global gypsy". Years of working in journalism and music in New York City and Los Angeles helped push her into this role. She landed in Tulum because of its "artsy bohemian vibe" in 2015 and became a permanent resident in April 2016.
The group grew from 13 to this past month's number of 66. The gals range from ages 23 to 78 and come from 15 different countries. They realized that their common thread is being proactive for the area and they are now hosting artisan markets showcasing female artists and entrepreneurs. Their next market will be at Alumbra on Beach Road in Tulum on Sunday, March 11.
"In addition to donating 20 percent of all vendors' rent to charity, we provide FREE tables to community groups and NGOs to disseminate information and collect donations", Suzan informed me.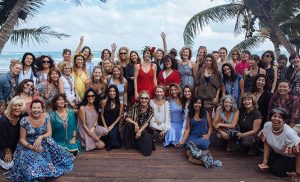 She describes the group as a "diverse and ever-evolving group of strong, passionate, interesting, beautiful, talented and welcoming women" ranging in age and cultural backgrounds. They are bound by the common thread of humanity and sisterhood, while "positively impacting our community".
These diverse women live full or part-time in Tulum and throughout the Riviera Maya. "There is no 'type' that characterizes our group," says Suzan. "The important thing is that we help how and where we can."
Suzan used this quotation to summarize what her group is all about:
The best way to find yourself is to lose yourself in the service of others." 

Mahatma Gandhi
To learn more about the Ladies Who Lunch, check out their Facebook group at Facebook/LadiesWhoLunch