Art & Culture
Danger in Paradise: Eco Cultural Festival of the Riviera Maya Photography Contest and Exhibition
This year's Eco Cultural Festival is calling photographers to submit their work for their annual photography contest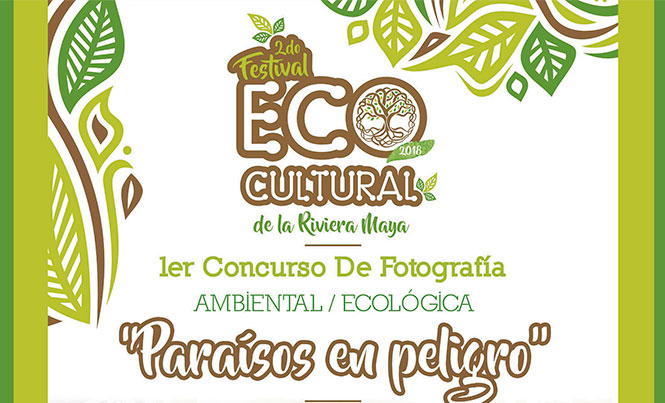 For the second consecutive year we are celebrating World Earth Day with the Eco Cultural Festival of the Riviera Maya on Saturday April 21 and Sunday April 22.
During this second edition, the festival organizers are launching a call for the first annual environmental/ecological photography contest "Danger in Paradise". The selection of photos will be made by a special jury to guarantee the quality and strive to make an impact by making the public conscious of "the preservation of our areas and natural resources in a sustainable manner", and take care of the paradise that we have here and enjoy the Riviera Maya.
The public can also participate through the festival's social media. The photograph that has the most "likes" will receive an honourable mention and prizes from our sponsors. The public can view the winning photographs and selected works in Plaza Quinta Alegria. The inauguration of the exhibition will be on Saturday 21 in the afternoon. There will be cash prizes for the those who place in the top three.
The festival is organized by the Association for Civil Culture, Preservation and Sustainability of the Caribbean, presided over by artist and promoter Leo Escamilla. The end result of the festival is to make us conscious of our activities and consumption habits in nature, the destruction of this environment in which we live, which 15 years ago was a real paradise.
The idea is that we each do what corresponds to us; not leave trash, change our habits of consumption, take small actions like not take plastic bags every time we go to the store, reuse empty bottles, use the same bags that we already have and other things that can make a difference.
Through art and culture the association hopes that the message will not be forgotten because the damage to our planet is real and unfortunately is growing every day. Let's be conscientious! The final day to submit photographs is April 8.