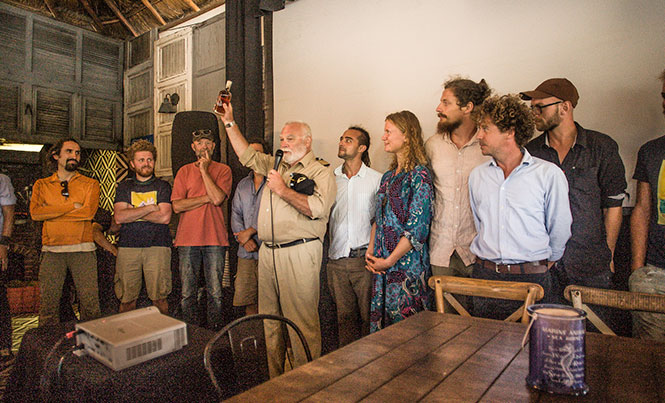 On March 13, Ensambles Cafes Mexicanos held a press conference to announce the imminent launch of their sail boat transport ship docked in Puerto Morelos and its long journey to its destination in Germany.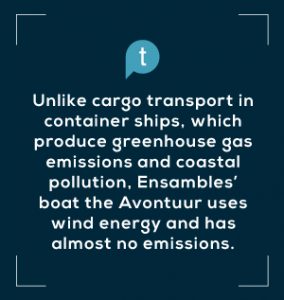 Manned by a crew of various nationalities, they will navigate the North Sea, the Baltic sea and the English Channel, with an expected arrival in Germany in mid-May. 10,000 people will be waiting for them, and upon arrival they will offload and deliver directly to members of Teikei Coffee, a community agricultural initiative dedicated to responsible distribution and consumption.
Ensambles is a Mexican coffee company focused on specialty coffee from different regions including Veracruz and Puebla. They offer responsibly grown and fairly traded Mexican coffee to the international market, with the goal of getting Mexican producers and international consumers of specialty coffees, helping producers improve coffee quality by promoting better trade relations that increase the quality of life of their families.
At the press conference for their launch, representatives and crew members explained the significance of their venture. More than 50,000 commercial ships are currently destroying our oceans and emitting toxins into the atmosphere. The journey from Puerto Morelos is part of a viable alternative to the current situation which sees commercial transport practices as the biggest polluters of the Earth's oceans and an unsustainable practice which threatens the environment and humankind.
Unlike cargo transport in container ships which produce greenhouse gas emissions and coastal pollution, Ensambles' boat the Avontuur uses wind energy and has almost no emissions. This source of power is being used to connect sustainable producers to ecologically aware consumers, with the hope of promoting sustainability in the transport industry and a real change in the industry of coffee and cargo shipping.