Foodies
Milpa Soup: A Mexican Dish with Ingredients Grown Using Traditional Means
Follow Lily's family recipe for a comforting Mexican dish with ingredients grown using traditional means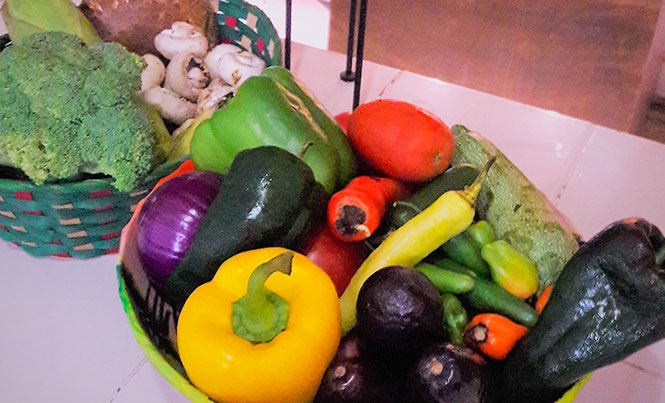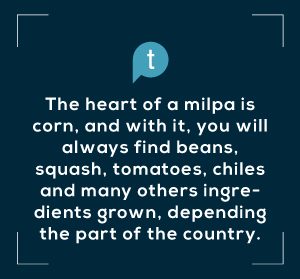 In Mexico, for thousands of years, a traditional crop growing system has existed known as "milpa" (from the náhuatl language: "milli" meaning cultivated field, and "pan" meaning above), it literally means "what is cultivated on top of the field".
The heart of a milpa is corn, and with it, you will always find beans, squash, tomatoes, chiles and many others ingredients grown, depending on the part of the country. In a milpa soup we use every plant, including wild greens, to add flavor and improve digestion; the leaves of corn, the flowers of squash, everything will be used! Here I share with you my family recipe for this delicious and comforting soup, full of colorful, healthy and delicious veggies! Let's do this!
SOPA DE MILPA
Ingredients: 3 liters chicken broth, 1/4 medium white onion, diced, 2 garlic cloves finely chopped, 1/3 cup of chopped epazote, 1 chile serrano, seedless and finely chopped, 2 ancho chiles and 1 chipotle chile, seedless and simmered in hot water for 15 minutes, 2 spoons avocado oil, 1 cup diced mushrooms, 1 cup diced oyster mushrooms, 2 fresh de-kerneled corns, 1 cup diced local squash, 5 medium tomatoes blended with onion and garlic and the dry chiles we simmered.
What do I do? Using a big pot for soup, add the avocado oil and fry the onion until it is soft. Now add the garlic, and as soon as you smell it include the epazote and chile serrano; keep stirring. Now add the corn and keep frying; mix in both the mushrooms and squash and stir a bit. Now pour in the blended tomato mix. Incorporate the chicken broth and when it starts to boil, bring it to a medium heat and leave it there for about 20 minutes. Check salt and pepper and let it simmer for 10 more minutes.
It's better if you serve this soup with freshly made tortillas, salsa verde or roja and avocado tacos. Enjoy!
Don´t know how to prepare tortillas? No problem! Send us an email! Any question, don´t be shy! Email riverakitchentulum@gmail.com, I will gladly answer your questions about traditional Mexican food.
Lily Espinosa, Rivera Kitchen Tulum, Mexican Cooking Classes and Culinary Tours.