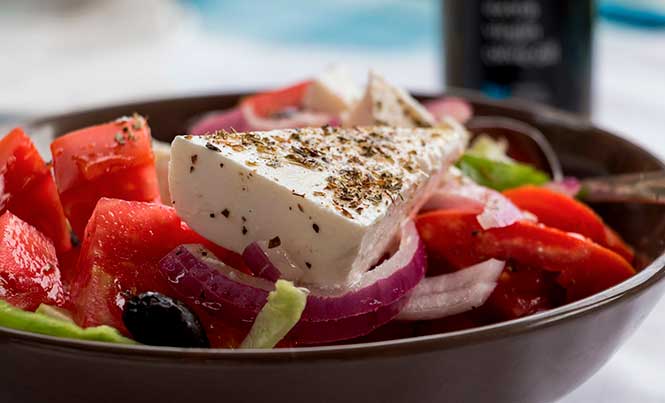 With 80 restaurants having opened during 2017, Playa's palates are as pleased as ever. Will it be German, Spanish or Italian tonight, or perhaps Greek or Asian? Give me the space of an encyclopedia and I will wax on about the 1000 + restaurants in Playa alone.
But today's focus is on those that have stood the test of time. We have our favorites for Mexican, but where to go for:
GREEK – Estia was the first authentic Greek restaurant in Playa and just passed its 15-year mark with a deliciously tasty, creamy, classic moussaka. They do take-out and delivery so order souvlaki and a gooey piece of baklava to-go at Ave Aviacion, Playacar II.
GERMAN – Manne's Biergarten's menu at

Calle 4/between 10 Ave and 15 Ave reminds me of my Mamke's

roulade, bratwurst and schweinebraten. Check out their Prime Rib Sunday Special.

Gem

ü

tlichkeit

at its best, served up by Manne and Susie.

ITALIAN – So many choices, so little time. Go to Papa Charly's for lasagna, Casa Sofia to satisfy a yearning for homemade pasta, Romeo's for a tasty pizza, Don Chendo for scampi, Cheesters for huge pasta portions.
CANADIAN – Los Tabernacos is the go-to for both local Canadians and visitors. Get your fill of sports (hockey, curling and more) playing in the background and half a dozen kinds of poutine to fill your belly.    
THAI –

Choose between 10

th

Avenue's Po Thai or Hola Bangkok on 5

th

Ave/Calle 34-36  

SPANISH – Patanegra has become a favorite at both their Playa and Puerto Aventuras locations. Try grilled pork loin on a hot stone with potatoes, eggplant goat cheese stack drizzled with balsamic vinegar, or the jamon Iberico. For after-dinner medicinal purposes, have a sip of Patxaran.
INDIAN –

Om Curry's patio on the south end of 10

th

Ave is perfect for some serious people-watching. It serves a great vindaloo or biryani with a side of raita, pickled mango and fluffy naan. Also try the edgy, new It Guilty at 44 Calle/1A Ave.