Entertainment
Rick Astley Performing Live at Moon Palace Arena
The chart-topping pop sensation, who shot to the top of the charts when he hit the music scene in 1987, is performing in the Riviera Maya as part of his worldwide tour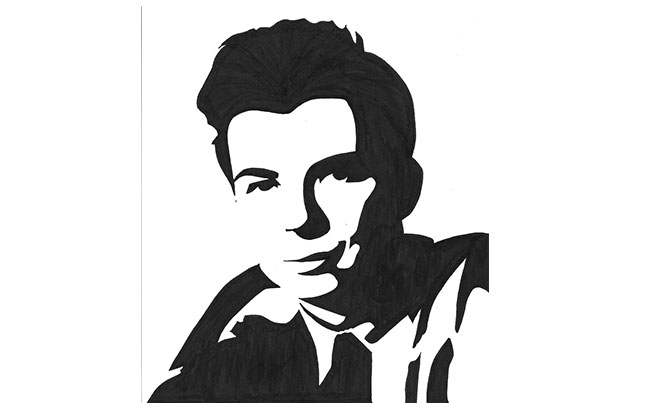 Exploding on to the music scene in 1987, Rick Astley appeared fully developed with a rich tone and a soulful depth of delivery that belied his years.  Following the release of his debut single "Never Gonna Give You Up", the 21-year-old became a pop sensation overnight.  Within two weeks of its release, the single reached number one in the UK and went on to hit number one in 16 other countries worldwide. The following two years saw Rick continue to dominate the charts around the globe.  In the UK, Rick was in the Top 40 every week for the first six months of his career, and today still holds the record of being the only male solo artist to have his first eight singles reach the Top Ten in the UK.
Rick was born on February 6, 1966 in the North of England and was raised in the small coal-mining town of Newton-Le-Willows. He was the youngest of 4 children, and had a passion for music from an early age, following in his mother's footsteps. He originally joined the soul band FBI as a drummer. FBI were a popular and well-known local band, writing and performing their own material on the local pub and club circuit. Rick's chance came when the lead singer of FBI left the band, and he volunteered to take centre stage.
It was Rick's unique baritone voice that stood out and brought him to the attention of record producer, Pete Waterman, who was so impressed with his vocal talent and musicianship that he immediately invited him to go to London and work at PWL Studios.  Training under Stock, Aitken and Waterman as a Tape Op, Rick had a natural talent and boundless enthusiasm in the studio, learning to record and produce music from some of the world's most renowned producers and engineers.
His famous first single "Never Gonna Give You Up" shot straight to number one and remained there for five weeks – Britain's biggest selling single of that year.  The follow-up single "Whenever You Need Somebody" hit number one in seven countries, and his debut album of the same name, released in 1988, including four self-penned songs, went on to sell over 15.2 million copies worldwide, making him the top selling British act of the year.  The album was a huge success in the U.S., entering the Top Ten in the album charts and earning him a Grammy nomination as 'Best New Artist'.
Rick was proud of what he had achieved with Stock, Aitken and Waterman, but he was passionate about writing his own songs, and he was changing and evolving as an artist.  He signed to RCA/BMG Worldwide, which allowed him a greater degree of artistic control and went on to release two further studio albums, honing his songwriting skills and exploring other avenues musically, especially his love of soul.
In 2001, he resurfaced with the album "Keep It Turned On" on Polydor Records, a mixture of dance tracks and ballads well received in Europe.  His Greatest Hits compilation album went Gold, selling more than 100,000 copies, and reaching Number 16 in the UK album charts with virtually no promotion. A UK sell out tour in 2004 led to an offer from Sony BMG Records, and the release of his sixth studio album "Portrait" followed the year after, including some classic songs by the likes of Frank Sinatra, Dean Martin, Andy Williams and Elvis, performed by Rick as if they were tailor-made for his powerful and expressive voice.
2008 gave birth to the internet sensation of 'Rick-rolling' when renewed interest in Rick's massive hit single, "Never Gonna Give You Up" resurfaced all over the web and hit mainstream news worldwide, causing the single to chart once again in the UK.  A successful UK tour was undertaken in 2008, the same year Rick won the 'Best Act Ever' at the MTV Europe Music Awards.
A dynamic and engaging performer, Rick continues to perform worldwide and is currently working on new songs.
Rick currently has a couple of original and exciting new projects in the pipeline: a fresh and riveting new concept for a music documentary.