Living in Mexico
Holy Week 2016
Each year, Playa del Carmen experiences an influx of visitors from around Mexico during Semana Santa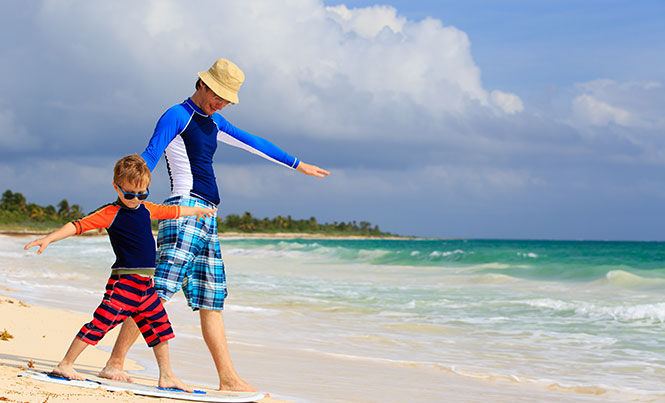 The beaches of the Riviera Maya will receive around 300,000 visitors during the high season of Holy Week 2016 which will begin on Palm Sunday, March 20, and finish on Easter Monday, March 28.
According to Manuel Paredes Mendoza, General Director of the Riviera Maya Hotel Association, during this vacation period hotel occupancy is expected to be above 90 percent of the more than 42,000 rooms in 390 hotels.
The largest population of tourists will be visiting from other parts of Mexico, in addition to visitors from the U.S. and Canada. "Remember that in Mexico we don't have spring break, but many families come during Semana Santa," detailed Paredes Mendoza
More than 50 workers from the Department of Public Works and Zofemat will be on hand to help keep the beaches clean.
Since Playa Mamitas, Playa Caribe and Punta Esmeralda are the most popular beach locations, they will be reinforced with more lifeguards and security elements including police, firefighters, and the Red Cross at a total of 17 observation towers. Swimming zones have been marked from the Cozumel ferry pier to Calle 16, to prevent boats from passing through this area.
Those with disabilities can enjoy the Caribbean at two accessible beaches (Playa Caribe & Playa Esmeralda) which have special equipment including adapted showers and access ramps.
The Department of Culture has the following activities at the City Theatre (on Avenida 115) for both locals and tourists:
March 20th, 7:00 p.m. Impacto Crew, a dance and acrobatic troupe, free entry.

March 21, 8:00 p.m. Dreaming of Tomorrow, visual spectacular of dance, music, and acrobatics.

March 22nd, time TBA 6th Annual Scenic Art Festival Ekinoxio.

March 27th, 6:00 p.m. Paper Butterflies: children's activity with marionettes, stories and games. Free entry.
Holy Week is the annual Christian commemoration of the death and resurrection of Jesus Christ.
More than 3,000 people will witness the representation of the Passion of Christ in Playa del Carmen on March 25  beginning at 3:00 p.m. The Way of the Cross will leave from Lázaro Cárdenas del Río Park (Calle 68 and Avenida 30) to culminate with the crucifixion of Jesus at Playa Caribe (near the Cozumel ferry pier).
This is the sixth time the procession has been held, with 80 Catholics participating in the main roles.