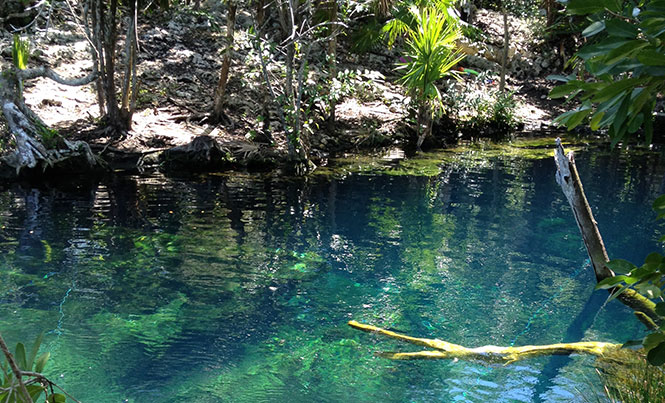 The Cenote Committee of Solidaridad approved the preservation and conservation of the cenotes in the Riviera Maya, regulating their recreational use and taking samples to detect discharges of residual waters which go directly into the aquifer.
According to a strategic plan, neighborhoods which are not connected to the drainage system will be identified, said Alejandro López Tamayo, coordinator of the Friends of Sian Kaan Water Conservation Project.
Under the concept of karstic ecosystems, the project will receive federal protection.
This document will be included in regulating caverns and cenotes with the local government, which is not currently done. The Cenote Committee is made of 44 members of non-governmental organizations, academic organizations, and representatives of the three levels of the government.
Municipal President Rafael Castro Castro highlighted the importance of keeping water resources free of contaminants, being that in Solidaridad, ninety-nine percent of the population has access to potable water.