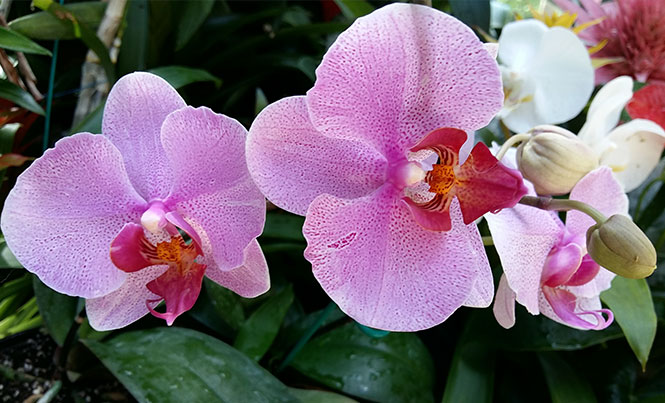 Last edition we discussed the role of flowers in Mexican art. This edition we explore their role in gastronomy and more
Flowers seem to adorn the gardens and walls of every Mexican city and town you walk through, including Playa del Carmen, Akumal, and Tulum. Flowers play a significant role in wooing a woman. To this day, there is a beautiful tradition in the city of Guanajuato where, on the night before Good Friday, young men give a flower to girls as they walk around the Jardin Union in front of the Juarez theater. They also play an important role in Mexican cuisine.
One of the most appreciated flowers is the

orchid

, from which vanilla is extracted, a common ingredient in sweets in Mexico and around the world.

The

squash flower

, an intense orange-yellow color, is used in soups and quesadillas.

The

hibiscus (jamaica) flower

is used to prepare a refreshing flavored water, of a bright red color and slightly acidic flavor. It is also considered a good diuretic

Of great cultural importance is the marigold, or

cempoalxóchitl

(a Náhuatl word which means "twenty flowers" or "flower of twenty petals"), made popular by painter Saturnino Herrán. It grows during October and November and is used to decorate altars for

El Dia de Muertos

. Since prehispanic times, they have been used by the Aztec, Maya, and other groups for this ritual. Their aroma and yellow-orange color are very characteristic and is said to remedy stomach ailments.

Although from Brazil, the

bougainvillea

, has integrated well into the landscape and Mexican style with its vibrant colors. It is common to see it on the walls of houses. It is said to have properties which help respiratory problems.

A famous ornate flower of Mexican origin is the

poinsettia

, a symbol of Christmas around the world.