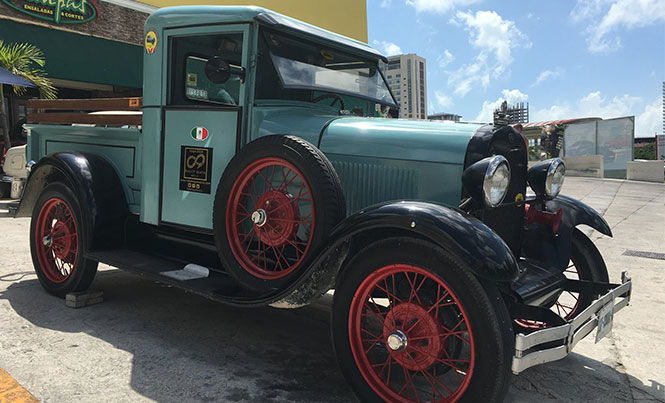 More than 100 classic cars are expected to participate in the 10 day circuit that will take them throughout the Yucatan Peninsula
From May 13 to May 22, the third annual Rally Maya Mexico will take place, which will attract more than 100 classic cars. This year it will run a circuit of 1,200 kilometers in 5 days, leaving from Merida, Yucatan and arriving in Playa del Carmen where the prizes will be given out. This traveling museum of classic cars will be done in five stages. Important destinations in the Peninsula will be visited to promote local attractions, resulting in a unique combination of culture and history of the region and the history of automobiles.
According to Nayeli Cano, director of Public Relations for the event, "Rally Maya Mexico is following the journey of Kukulcan (The Plumed Serpent). Traveling through the ages, through the ancient cities of the Maya and passing through the walled cities of the Spanish conquest, finally arriving in the modern destination of Playa del Carmen".
The participants will visit the archeological zone of Chichén Itzá, the colonial city  Valladolid, Chetumal, Akumal and Playa del Carmen. The rally will bring auto enthusiasts from all over the world, and vehicles more than 40 years old are eligible to participate. Nayeli Cano explained that the contest is divided into four categories: vehicles made before 1931, from 1932 to 1948, from 1949 to 1959 and 1960 to 1975. The only requirement to participate is that your vehicle is older than 40 years.
Those who wish to register or know more about the event should visit www.rallymayamexico.com The winner of last year's rally was a 1962 Renault Dauphine R1093 driven by Miguel Garza Hoth.