Residencia Gorila Celebrates Fifth Anniversary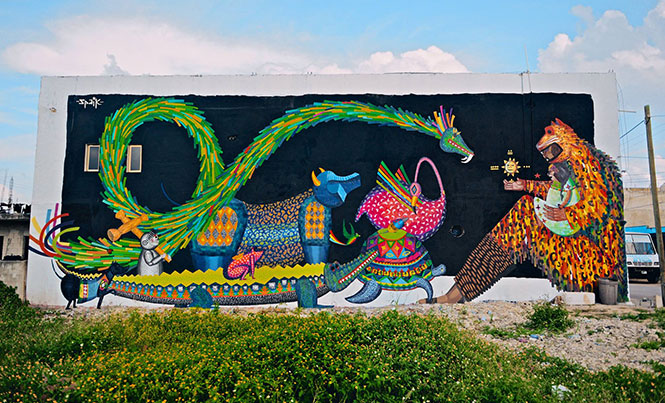 This residence in Tulum gathers national and international artists in a creative cocoon
The Tulum Art Club joins in the celebration of the fifth anniversary of operations for Residencia Gorila as an artists' residence and guest house, with the projection of a collection of Gorila Films created in Tulum. During the last five years, the residence was inhabited by international and Mexican artists who had something to share with Residencia Gorila and with Tulum. Filmmakers, street artists, painters, musicians, performers and guests from a wide variety of backgrounds came together to create art through murals, films, photoshoots, sound art, paintings, sculpture, and pottery, leaving Tulum better and more beautiful than when they came.
Alfonso Garrido, social entrepreneur and owner of the Residencia Gorila, introduced the collection of Gorila films to the attendees with a brief explanation of the story behind them and behind the five years of production honored with the projection. The Tulum Art Club was created as a medium to exhibit the work done in Residencia Gorila since its founding in 2011.
During the exhibition, the attendees were exposed to a brief narrated video explanation of different social projects that Gorila has gotten involved with like PangeaSeed, which creates global awareness of the killing of sharks, or The Lionfish Project, which creates social conscience on the effects of the invasion of the Lionfish in the Caribbean.  While in the residency, artists also come together into the creation of music videos and art films celebrating their experience in Tulum, which served as a preview of the Spring Residency 2016 exhibition to be opened on April 30.