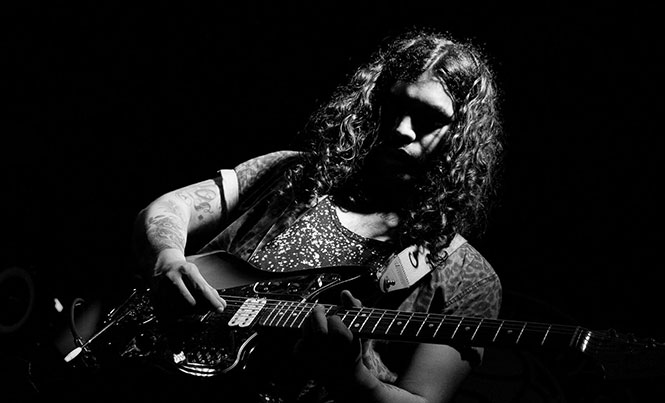 Crystal is always on the lookout for great, live music. Lucky for her, the Riviera Maya attracts amazing artists from all over the map
It is a known fact that Playa del Carmen inspires musicians to create and both locals and tourists get to enjoy those creations. I had the honor of interviewing Abraham G. Santos of Gentleman Jacks, a very popular band here in the Riviera Maya.
How many members make up Gentleman Jacks and who are they?
I created Gentlemen Jacks as the lead singer and guitarist. The band is comprised of four members that include guitarist and singer, Alan Vadillo, Bass player, Arturo Rodriguez and drummer, Marlon Lopez. All members of the band come from the beautiful city of Guadalajara.
What type of music does Gentlemen Jacks specialize in?
Gentlemen Jacks plays anything from Classic Rock to Indie/Alternative Rock.
What makes Gentlemen Jacks stand out?
Gentlemen Jacks stands out for putting on a great show every time we play. Our taste in music brings locals and recurring fans from all over the world to come back and watch us.
How many albums do you have out and how can we get them?
I have been producing my own solo material for over two years called Realms. My first album is named "Sounds from the South," which I recorded here, in my mini home studio in Playa del Carmen. My goal is to release this album by January of 2017. People from all over the world will have access to it through the main music platforms.
Who writes your songs and what inspires them?
I produce all of my music and write all my material. Throughout the years, I have been inspired by great bands such as Interpol, Editors, and Tame Impala, along with many others.
Where and when do you guys play so we can check you out?
We play at local bars in Playa del Carmen, resorts and also do private parties and weddings based on request. You can check out our schedule on Facebook/Gentlemen Jacks we also have information for bookings and local events.