Vidrio Soplado: Handblown Glass Factory & Store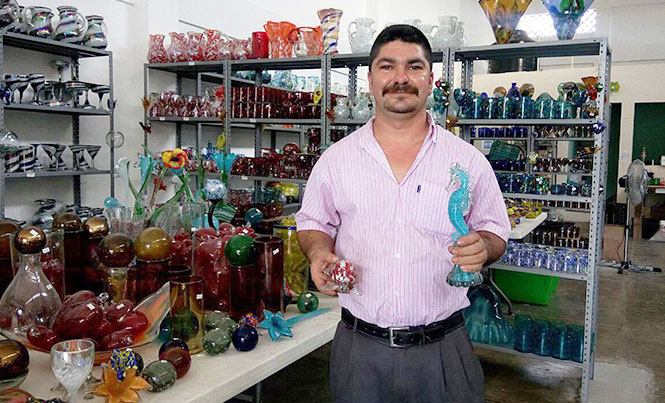 Playa del Carmen has a beautiful store dedicated to vidrio soplado Mexicano or Mexican blown glass, and this store is a family business of local Cesar Salazar.  The Playa Times had a chance to interview Cesar to find out more about this unique factory and store.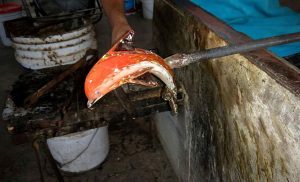 Where are you originally from and what inspired you to create all this and come to Playa del Carmen?
I am originally from Tonala, Jalisco. My family came to Cancun 20 years ago and my father had the idea to make this factory. We have been working for 12 years with blown glass, so far. In 2005, hurricane Wilma destroyed a part of the factory, and we had to stop all production. But once we were ready, we started up again on October 5, 2015.
What are the highlights and challenges of having your business in Playa and how do you overcome them?
My one challenge is to advertise the blown glass factory in a good manner, and that is also my dream.
How has Playa del Carmen inspired the designs of your blown glass?
Playa Inspires me with its large number of tourists from all over the world. I'm driven by the desire to make this art known.

What has been the most fun of starting this adventure?
Believe it or not, the most fun part of the adventure has been overcoming the problems, such as the hurricane.
When you are not busy with your daily life or your business, what do you enjoy doing?
When I'm not busy, I like to have fun with my family.
Visit Vidrio Soplado Mexicano on Avenida Chemuyil, fraccionamiento La Toscana, or on Facebook/Vidrio Soplado Mexicano.