El Pueblito
Head just 15 minutes north of Playa del Carmen to the Mayakoba eco-friendly resort development to visit their ¨little town¨and yes, it is open to the public!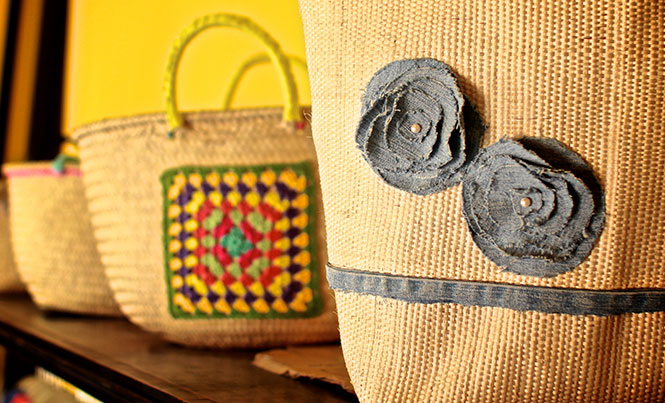 If you have traveled at all in Mexico, you may have had the pleasure of wandering through some of the quaint colonial villages with shops and cafes, their Catholic church set as the anchor for the zocalo, a town square for families and friends to gather. Perhaps you have even had the pleasure of attending a big, beautiful Mexican wedding in a place like San Miguel de Allende. This classic representation of Mexican colonial village life has been recreated just 15 minutes north of Playa del Carmen in the eco-friendly resort development of Mayakoba.
Perhaps better known for its three luxury hotels – Fairmont Mayakoba, Rosewood Mayakoba and Banyan Tree Mayakoba or its 18-hole Greg Norman-designed golf course that hosts the famous OHL Classic at Mayakoba, the Mayakoba family welcomed its newest member in the fall of last year. El Pueblito or little town is attracting attention, not only from guests of the Mayakoba resorts but of residents in the Riviera Maya.
For those of you who live in the area, you may already know El Pueblito offers a wonderful farmer's market on select dates throughout the month. Their market, as well as the cafes, shops, art gallery and the Catholic Church of El Pueblito, is open to the public.
El Pueblito is designed as a traditional town square, complete with a Catholic church, cafes hosted by each of the luxury hotels in the Mayakoba complex, and a beautiful gift shop that offers unique Mexican designed and Mexican made items from local artists and others from all over the country. The buildings surround a large patio that is perfect for events like weddings, cocktail parties and other events.
The location is also a great spot for an afternoon at one of its three cafes. Each hotel has its own restaurant within El Pueblito, delivering unique cuisine. Banyan Tree offers Bann Teng Thai with salads, juices and smoothies. La Fondita: Tostadas y Mezcalitos by Rosewood provides diners with authentic Mexican fare including tacos and top‐shelf mezcals and tequilas. If relaxing in a coffee shop is what you´re hoping for, stop in at El Cafecito by Fairmont for Mexican coffee, pastries and ice cream.
Their contemporary art gallery, Bá al Studio, owned by renowned Mexico City art gallery Art Studio By Ethra for Ethra Gallery, is currently displaying works from nine different artists from Mexico, Argentina and Korea. Their most important work is an exhibition by Pedro Friedeberg, Italian-born artist who escaped war-torn Europe with his family in 1939 to settle in Mexico. Mr. Friedeberg and Frida Kahlo were recognized by Andre Breton as the only Mexican artists who were part of the surrealist movement. His pieces are available for purchase at the gallery. He will also be in attendance at an event in his honor on July 8 at 7:00 p.m.
Your visit to El Pueblito would not be complete without stopping in La Casa de los Pájaros, their boutique shop that offers items from all over Mexico. From beautiful hammocks by Hamacamarte in Playa del Carmen to crafts, artwork and accessories from well‐known Mexican artisans such as Daniel Espinosa, Maca Mexico, Moná Mana, Prison Art and more, this shop can not be missed. If you are looking for a unique, beautiful, and authentic gift for someone special or even a treat to yourself, this shop must be on your list.
One of the most popular offerings at El Pueblito is the beautiful Chapel La Santa Cruz. This Catholic Church was consecrated in February of 2014 and is a perfect location for a Catholic wedding, baptism, and even quinceaneras. The church holds around 100 people and as you face the altar, you feel are surrounded by the jungle which is just outside the large glass Additionally, El Pueblito offers cultural activities to the public including events for children, El Cine club with movie nights for kids and adults, cocktails and art events, yoga, and more.
El Pueblito is open from 9 to 6 and it is open to the public. If you would like a schedule for any of their events, visit our What´s On section in the paper or on our website. If you are interested in booking an event like a wedding, baptism, or cocktail party, please visit www.mayakoba.com.