Our Environment
If It's On Your Skin, It´s On The Reef
The sunscreen you you use to protect yourself from the sun is killing coral reefs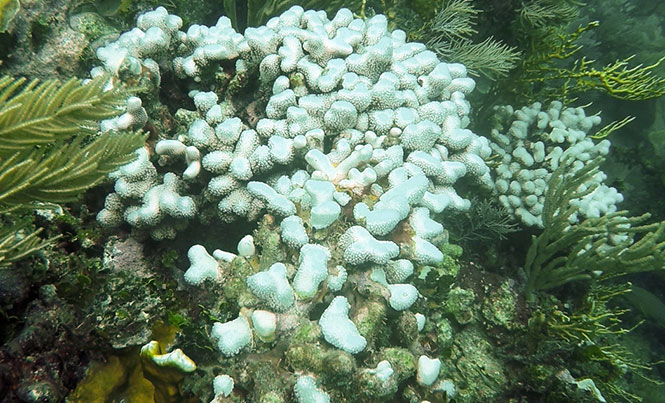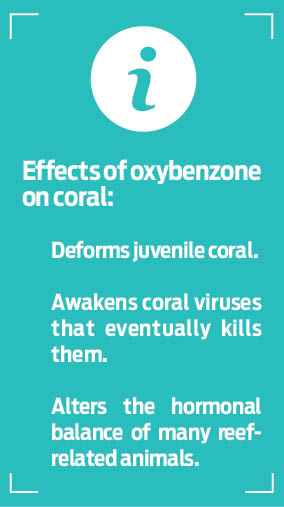 Snorkeling and diving around coral reefs is an amazing experience. Playing with the waves, swimming in the ocean or lying on the beach are some of our favorite activities to do during holidays. But there is a toll paid as we do not realize that products on our skin wash off when we enter the water leaving a long oil slick in the water after a day at the beach. Studies say that up to 14,000 tons of sunscreen lotions are discharged into coral reef annually concentrating in tourists' sites.
While fishing, pollution and urban development all pose major threats to the coral reef, scientists have found that sunscreen is a serious danger to the health of coral reef as it has chemicals harmful to the corals. Oxybenzone (also called BP-3 or benzophenone-3) is a chemical in sunscreens and other personal-care products that protects against the damaging effects of UV light- over 3,500 sunscreen products worldwide including the most popular brands contain it. Studies have shown that this ingredient can damage coral's DNA making them less able to reproduce or have less healthy offspring. Oxybenzone deforms juvenile coral, awakens coral viruses which makes them sick which eventually kills them, and it also alters the hormonal balance of many reef-related animals.
Importantly, many local economies depend on tourism that coral reefs attract, so scientists suggest that the use of those products should be banned on islands and areas where coral reefs conservation is a critical issue, such as the Caribbean Sea region, where at least 80% of the Caribbean coral reefs have been lost. On the bright side, we can reduce the risk of harming coral by taking a reef-friendly approach to sun protection:
Check the labels

: Titanium oxide and zinc oxide have not been found harmful to corals, so we could use sunscreen with these chemicals that do not harm humans nor ocean creatures. A non-profit group made a list of alternative product (

www.ewg.org/sunscreen/best-sunscreens/best-beach-sport-sunscreens/

)
Cover up

: Wear hats, sunglasses, long-sleeved clothing, rash guard to protect yourself as well as the reef.