Kool & The Gang with Gloria Gaynor at Moon Palace Arena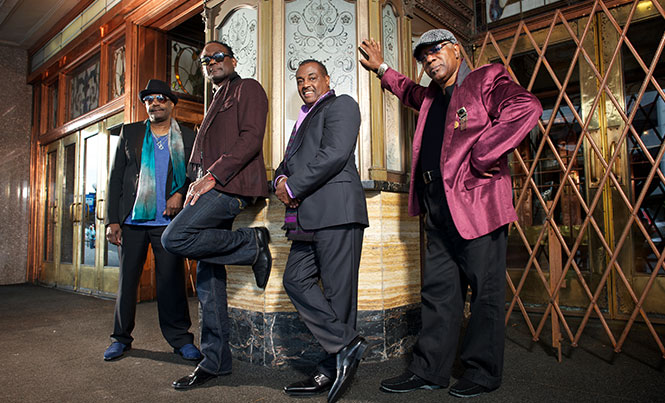 KOOL & THE GANG
Kool & The Gang has sold over 70 million albums worldwide and influenced the music of three generations. Thanks to songs like "Celebration", "Cherish", and "Summer Madness", they've earned two Grammy Awards, seven American Music Awards, 25 Top Ten R&B hits, nine Top Ten Pop hits, and 31 gold and platinum albums. Kool & The Gang has performed continuously for the past 45 years, longer than any R&B group in history.
In 1969, they released their self-titled debut album. The instrumental album was an expression of their deep love of music. It was also an introduction to their signature sound and the fierce horn arrangements created by Khalis, Dee Tee, and Spike. Their debut album spawned their first Billboard R&B charted single "Kool and the Gang" and later "Let The Music Take Your Mind".
Kool & The Gang remains one of the most active touring bands, performing hundreds of shows every year. In 2012, they embarked on a U.S. national tour with legendary rock band, Van Halen, while also appearing on The Tonight Show with Jay Leno, Late Night with Jimmy Fallon, Dancing with the Stars and PBS' 4th of July Celebration Concert, A Capitol Fourth.
GLORIA GAYNOR
Gloria Gaynor, whose music career has spanned more than 30 years, is responsible for the greatest disco anthems of all times. In 1975, Gloria made history when Billboard gave birth to the 'Disco Action Charts.' Gaynor's version of "Never Can Say Good-Bye" became the first dance song to reach #1 status in dance music. Later in 1979, "I Will Survive" climbed to the top of Billboard's Pop Charts and claimed the #1 position on two different occasions.
"I Will Survive" would grow into the banner for social survival which is still relevant after three decades of international airplay. The song itself has survived and has been re-recorded over 200 times by accomplished artists such as Gladys Knight, Chantay Moore, Diana Ross and Cake.
Gloria's popularity continues to flourish into the new millennium. In 2002 she was honored at the World Music Awards in Monte Carlo with the coveted LEGEND award presented by long time fan Prince Albert. Gaynor made a splash on Broadway in the longest running musical revue, "Smokey Joe's Café", and on national TV, as a guest star on such popular programs as "That '70's Show", "Ally McBeal", "The Wayans Brothers' Show", "Don't Forget The Lyrics", and more, introducing her to a whole new generation of fans.