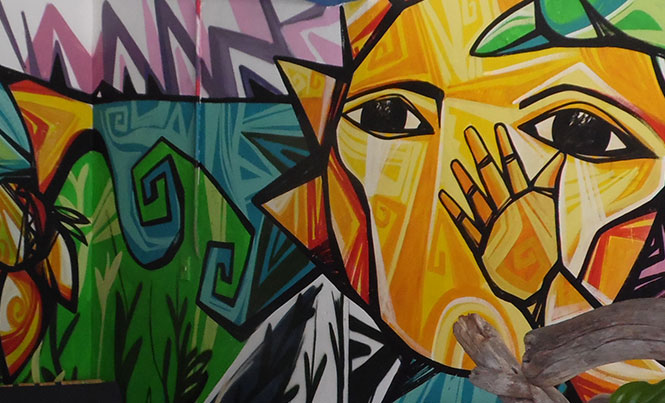 The Once Once Gallery opens its doors to the public every day to share photography, a delicious Baguette, cake, truffle, smoothie, coffee or something else. The Cafè Gallery is open from 9am to 2pm and 4:30pm to 10pm. It is located on 10th Avenue between Juarez Av and 2nd Street, just outside the Magenta cultural center. It is here where photographer Salvador Pitagoras Larqué Guzman exposes all photographs, with the day-to-day takes in his walk through different places on his path.
Pitagoras has dedicated his time to photography and video for almost 16 years. He became a certified diver in 2008 in order to do underwater photography. From there, he began to experience the beauty of the marine world, without leaving aside photography on land.
He is sharing his artwork in the Café Gallery, displayed for the general public in order that they may buy it. He puts his heart into his work, and it shows. He captures images for himself, directed by whatever his soul leads him to. His photographs show a lot of color, enthusiasm and focus, according to their journeys, angles, roads and feelings.
He will soon be exhibiting his photography work in the gallery, and later sharing space with some other artists.
"I am excited to start this new project in this Café Gallery. I am sharing and exposing my work in photography here, where people can come and enjoy brunch and appreciate the works that are on display, which can vary according to the sales and new pieces. This gives freshness and joy to the place. People are able to know Cozumel through an artistic vision, from the heart. Those who have lived longer on this island love, respect and share a daily routine. The island has a lot to give us. To us, locals and visitors."
You can learn more on their Facebook page Once Once Galeria, where they upload photos of the gallery, its dishes and everything that happens. Or you can check it out at facebook.com/onceoncegaleria
One more place to enjoy the beautiful Island of Cozumel!