Foodies
Basic Foodie Artisan Bakery and Cafe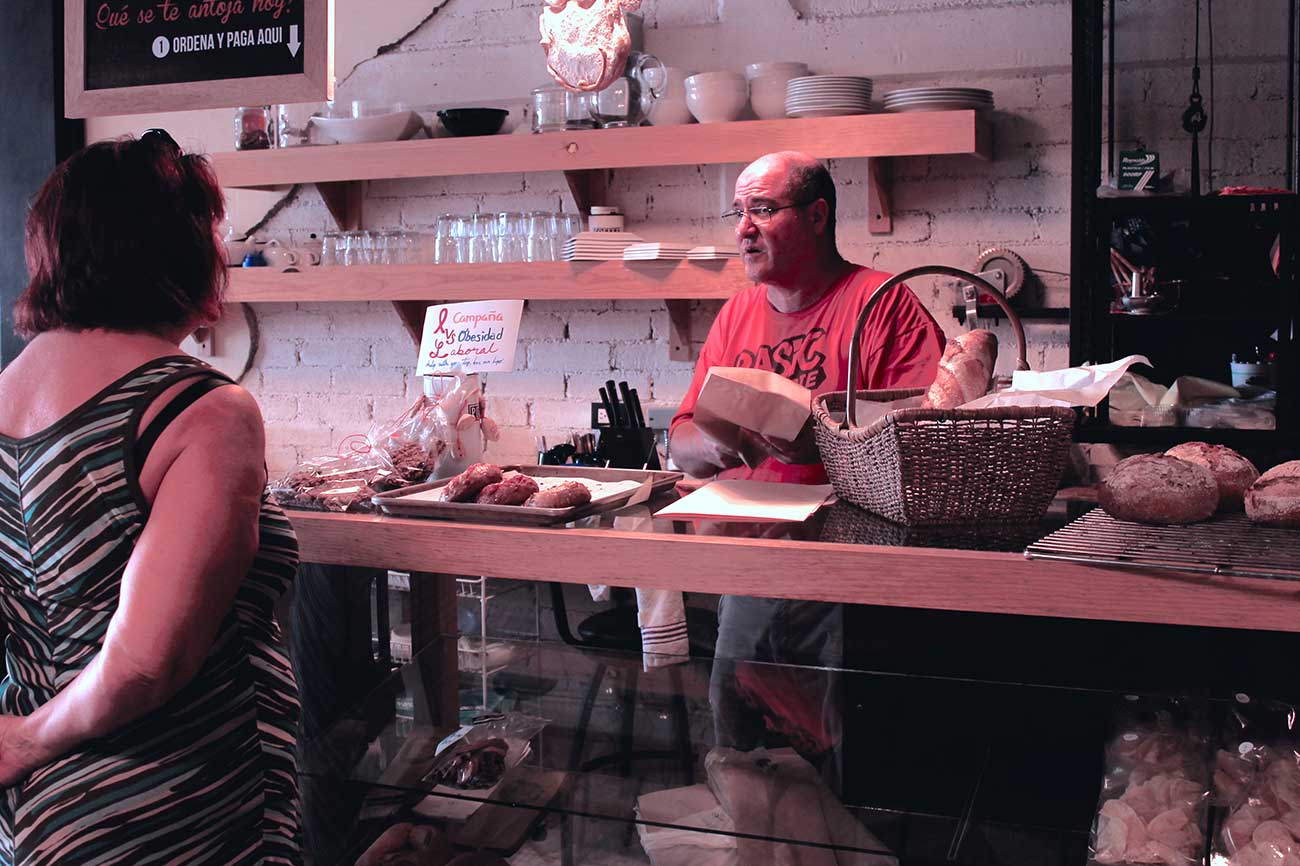 With a focus on organic and natural ingredients, this artisan bakery and cafe offers visitors healthy, freshly prepared, delicious options for the whole family
When I first walked into Basic Foodie, the Artisan Bakery and Cafe located in Plaza Steren that specializes in high-quality breads and food, I felt like I was at home. There is a cozy atmosphere in this place, with a nice design and setup of the room. There is much use of wood and iron for the tables and chairs, and brick walls, one of which displays a large work of art. At one point I was actually reminded of the cafe from the TV series Friends. Perhaps this is what keeps customers coming back for repeat business, the familiarity.
Before going down, I had been told about their bread, which is specially made, so I was eager to try some. As I awaited my food order of a veggie sandwich and drank one of their mocha coffees, I sat down with Muriel Schiffman, who is the chef and co-owner along with her husband. They have been open now for about 15 months, and both she and her husband have been in this industry for a long time.
"For our pastry and breads we use organic ingredients," Muriel explained. "We feel that so many people are sensitive to gluten and have issues as part of the agriculture has become very industrialized. Conventional flour has sometimes been modified or is full of pesticides. We wanted it to be very tasty, and back to basics, so we use sourdough. It's what makes it more healthy. Sourdough is the ancient way to make bread. It rises much slower and has lots of time to create a lot of nutrients."
My order arrived, and I ate a delicious Mother Earth sandwich, made with hummus and veggies and goat cheese, cut into three slices on multigrain bread. It was like eating a combination of sandwich and salad, and with each bite, I could taste the difference in the bread. For dessert, I tried the cheesecake, which was terrific. I even grabbed some fresh bread to take home with me. Naturally, I will be back soon for more.
By now I am sure that you are eager to head down and try some for yourself, right? You can find them on Carretera Federal S/N Mz 30, in Plaza Steren. They open from 8:30 AM – 7:30 PM. For more information for to their Facebook page www.facebook.com/basicfoodie or their website: www.basicfoodie.com