Foodies
Lily's Recipe: Enchiladas Suizas
Lily shares her recipe for delicious enchiladas suizas, a favorite from her childhood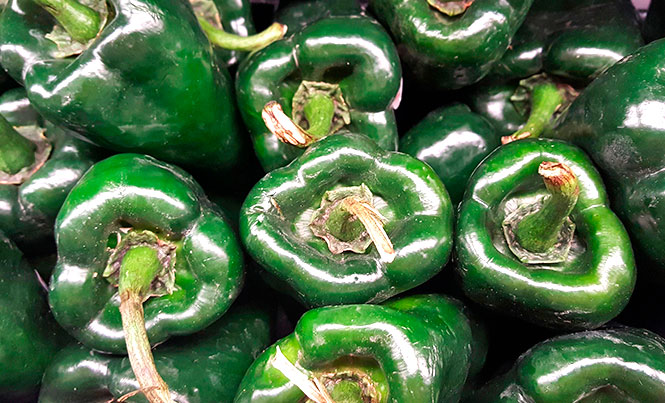 Hola amigos!  As most of you want to learn the basics of Mexican food, today we look at enchiladas. There are more than 100 styles. And if we think every Mexican family has their own version, there you go!
One of my favorites of all time is enchiladas suizas. When I was a child, there was this delicious restaurant in Mexico City where, from time to time, we went for breakfast. They had the best enchiladas suizas I have ever tried. I tried to recreate the flavors of that memorable dish, and I want to share my treasure with you. Let´s do this!
Ingredients: 700 g tomatillos, 2 chiles serranos, 2 chiles poblanos (no seeds, roasted, peeled and chopped), ½ cup of chopped cilantro, 1 cup sour cream, 4 peeled garlic cloves, 3 cups of shredded chicken, 8 corn tortillas, salt and pepper at taste, 1½ cups shredded chihuahua or mozzarella cheese.  
Method: Put the tomatillos with the chile serrano in a pot with water to cover and simmer for 10 minutes at most; once it cools off, blend them with  the cilantro, sour cream, garlic, chiles poblanos, salt and pepper to taste, and 1 cup of boiling water. Blend until you have a smooth puree. Reserve.
Put the shredded chicken in a container and mix well with the cup of the salsa you just made. Add chicken inside a tortilla and roll it. Do this with all the tortillas. Add approx. 1 cup of the salsa in a rectangular Pyrex dish 9 x 13 inches, distribute on top of the tortillas you rolled with the chicken, with the borders down, making a neat row in the center of the Pyrex. Pour  the rest of the salsa on top. Cover generously with the cheese.
In a preheated oven, bake the enchiladas until the salsa bubbles and the cheese melts on the surface for approx. 25 minutes. Once cooked, let them cool off for approx. 10 minutes and they're ready!! Any questions, please let me know at riverakitchentulum@ gmail.com
Mezcal +Tacos Tour with Lily Espinosa, Rivera Kitchen Tulum, Mexican Cooking Classes and Culinary Tours