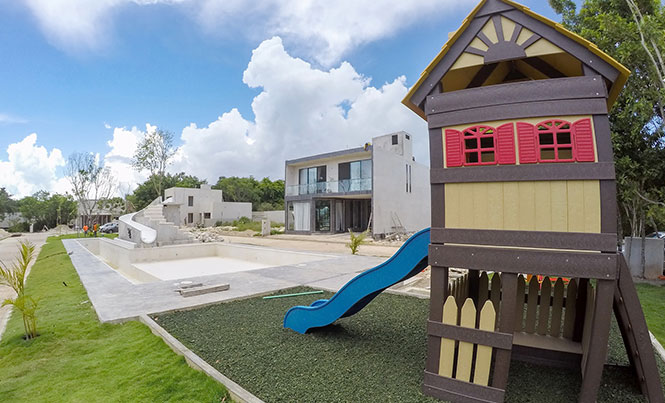 If you're hesitating about building a home in Mexico because you're not sure if you want to deal with the process, you should know that it's a doable endeavor
There are many factors that make the building process different in Mexico, such as the language, cultural differences, construction styles, and the laws and requirements. But if you have a specific plan, all differences can be handled with minimal complications.
These are three basic steps you should have clear before starting a project:
If you start your project without a clear idea of what you want, many factors can go wrong. Make sure you have a solid plan before starting, and preferably even before buying a lot. Define the type of construction that you want, the style, its purpose. You can consult with a real estate agent or professional builder to get some ideas and make a decision before advancing.
This point is maybe the most important. Make sure to consider all types of expenses in your budget to avoid unpleasant surprises. Besides materials and salaries, you need to consider permits, unexpected changes in price of materials, finishings and furnishings.
Find a professional builder
Some foreigners choose to coordinate their project themselves, but for the vast majority the best approach is to find a professional builder or architect who will oversee the project from beginning to end. Another option, which is becoming common in Playa del Carmen, is to find a project offering lots for sale with pre-designed models of homes for you to choose.
Whether you choose a professional builder or buy a lot & home package, make sure that these professionals are experienced, speak English and Spanish and have a good communication system.
There are both American and Mexican builders who offer these kinds of services and have experience working with clients long distance, just make sure to check their qualifications and references.
For more details about lot & home projects available in Playa del Carmen, contact us at info@topmexicorealestate.com