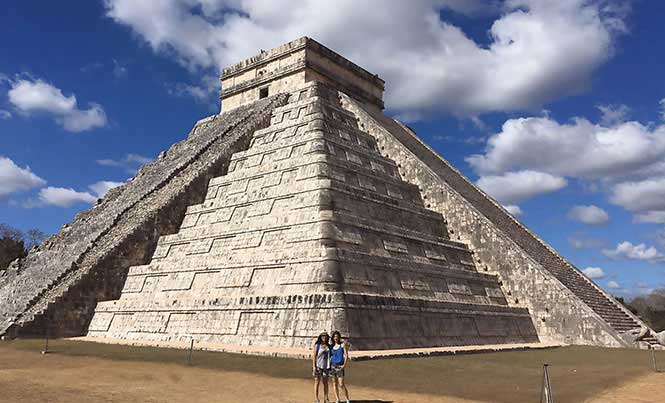 Private tours with new meaning: Inclusion of the LGBT community, those with minor disabilities and protection of the planet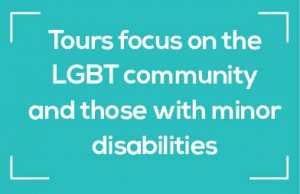 Pixanil was founded in Playa del Carmen by Mexican biologist Edith Mendoza. The company saw light after she invited Gabriel Leal (Gabo), a new Hispanic art specialist and federal guide, and Hilda Berriel, also a biologist and federal guide, to be part of the journey. All three of them share the same vision for their independent company: tours focused on the inclusion of the LGBT community and those with minor disabilities, with minimum ecological impact.
When Edith heard of Playa Amigable ("Where establishments don't discriminate") it caught her attention. as Playa Amigable promotes an inclusive Riviera Maya for everyone.
As a lesbian, Edith wants to create a safe and welcoming environment for everyone. As biologists, Edith and Hilda work to minimize the use of plastic on their tours.
"It's scary to see the quantity of plastic water bottles used," says Edith "Four, five, eight bottles per person a day on a tour. The cookies are wrapped in a box made of plastic. Plastic is the horror story of Playa del Carmen and all of Mexico for that matter," she continues "Unfortunately, we can't say zero plastic, it is impossible."
Pixanil uses containers that are made in Mexico and free of toxic products. They give them to their customers for their personal use, as a gift after the tour, mentioning the importance of reusing them.  
In February, Edith and Gabo took a lesbian couple on a Chichen Itza tour, their first LGBT tour as Pixanil. One of the ladies, a Canadian with high-functioning autism, was really pleased with the exprience.
"I loved that Gabo gave clear explanations and made me feel comfortable to go at my own pace" said Tara "It put me at ease". The girls loved the fact that they went to local places, far from crowds at all times. "We made tortillas with a Maya family," explained Valerie, "somewhere we never would've known if it wasn't for Pixanil."
http://www.theplayatimes.com/playa-amigable/
http://www.playapride.com.mx/playa-del-carmen-gay-friendly-lgbt