People
The Playa Times Meets Denis Jimenez and The Ocean Cleaner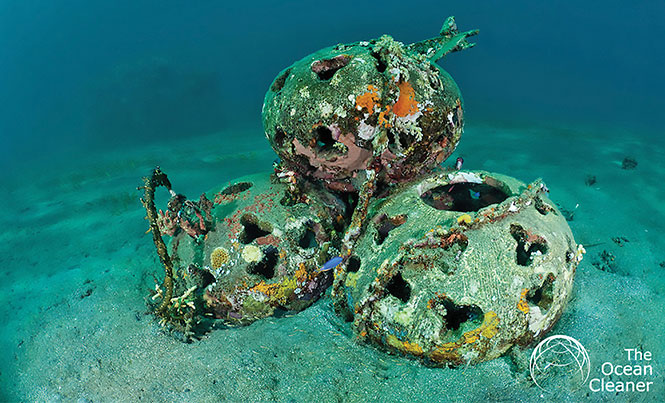 Did you know that 8,000,000 tons of waste end up in the sea every year? Denis has a plan to do something about it.
Denis Jimenez, boat designer and builder, and his wife Christine created The Ocean Cleaner. They left a catamaran company in France to sail for years around the world with their two sons. In 2014, they chose to settle in Puerto Morelos, due to its location in the heart of the Caribbean Sea and its developed nautical sector.
Goals of The Ocean Cleaner:

Building the prototype "Sargaboat©" the harvester boat for intercepting and collecting plastic debris and Sargassum seaweeds.
recycling to turn plastic pollution into marine protection (Green Reef©).
Create "The Ocean Cleaner Foundation"
Puerto Morelos
We chose the small village of Puerto Morelos for its coral reef and its long, white sandy beaches. Life is quiet here, it is a family village where everyone likes to get together to spend the day on the beach on weekends. We are lucky that access to the beach is easy and free, which is very rare on the Riviera Maya. We also love the charm and authenticity of the place. Puerto Morelos is a very attractive village, and the municipal team tries to preserve its soul despite the growing tourism.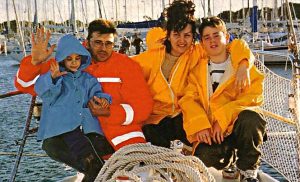 The Health of the Riviera Maya Ecosystem
The problems are plastic pollution, invasion of sargassum seaweed, and erosion of the littoral. We urgently need to implement durable solutions. We have been researching for months and have made real discoveries, especially concerning what we call "sand war". Based on our experience, we have developed real solutions. We can protect the environment by reducing our plastic consumption and throwing our garbage only in waste bins. Did you know that eight million tons of polluting waste end up in the sea every year? Much of it is reduced into micro-particles by natural erosion, and it is too late to recover it. It is an irremediable pollution of our oceans with serious consequences for the fauna, tourism, fishing, and everything that touches the sea. The sargassum seaweeds invasion is also a serious pollutant.
theoceancleaner.org
We have created theoceancleaner.org, a website through which we cover all these subjects, their consequences and the solutions we propose. I am convinced that once the public understands the problem, they will be interested in taking action. The Riviera Maya is one of the most beautiful destinations in the world, and it must set an example for future generations.
I invite interested people to join us soon at the ArtHumus shop in Playa del Carmen which, along with sponsorship from Sunset Dental Cancun, is organizing a conference very soon.