Maya Week at Cha'an Ka'an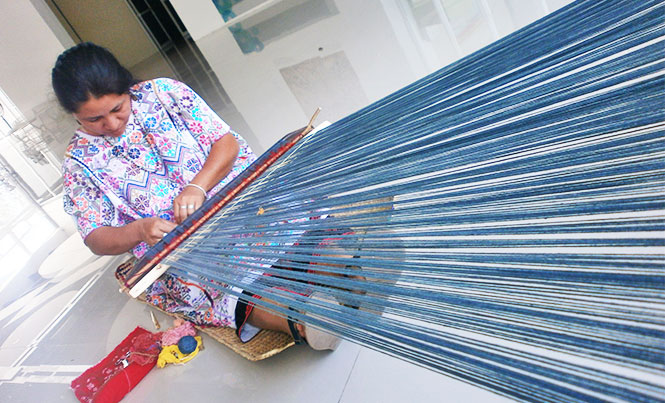 A program packed with activities made for an interesting day out at Cozumel planetarium
 The name of the Cozumel planetarium is Cha'an Ka'an, which means 'enjoy the sky'. It is located just a few blocks east from the main cruise ship port and is the first 3D full-dome planetarium in Latin America. Cha'an Ka'an was host to Maya Week, which ran from March 14 to 20. It had a program full of events about Maya traditions, archeoastronomy and Maya astronomy, including conferences, workshops, dancing, and handcrafts, so I decided to check it out.
It was 4 p.m., and Emanuel was giving a course on the Maya number system. This vertical place-value, base-20 system is made up of three symbols: a dot represents 1, a line represents 5, and a shell represents 0. The symbols are repeated to represent larger numbers. Now I know how to write my birth date in Maya numbers!
Next, I went to the traditional handloom weaving workshop. An Amuzgo lady showed us how to weave on a backstrap loom. Amuzgo textiles are those created by the Amuzgo indigenous people who live in the Mexican states of Guerrero and Oaxaca. Most weavings are still made with traditional designs and techniques, all with natural fibers, principally cotton, and dyes. If you ever wondered why textiles and handcrafts are more expensive than factory-made goods, you have to see the amount of work, detail, and effort that goes into each piece.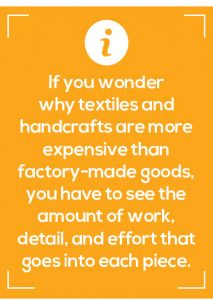 At the fair trade artisanal market, everything is made by women from the indigenous Amuzgo cooperative called Ljaa. I asked a Ljaa representative, "Is it important to be present today?" She told me, "Yes! We want to build a fair trade network to recover the dignity of our work and find a way for the girls who will succeed us, to keep the handloom memory alive."
I followed the roasted smell to a workshop on the preparation of traditional Mexican chocolate. It's a fascinating process, and the children loved watching the grinding of the cacao beans with ancient stones. The workshop was conducted by El Pueblo del Maiz, an interactive pre-Hispanic park in Cozumel that fuses the art of moving theater, culture, music, dance and the ingredients of the ancestral heritage of the Maya culture.
The planetarium Cha'an Ka'an organizes many events, so check online for information on their movie projections, astronomy club, observatory day and nighttime Maya room. http://www.planetariodecozumel.org
facebook/@CooperativaLjaaTejedorasdeesperanzas/