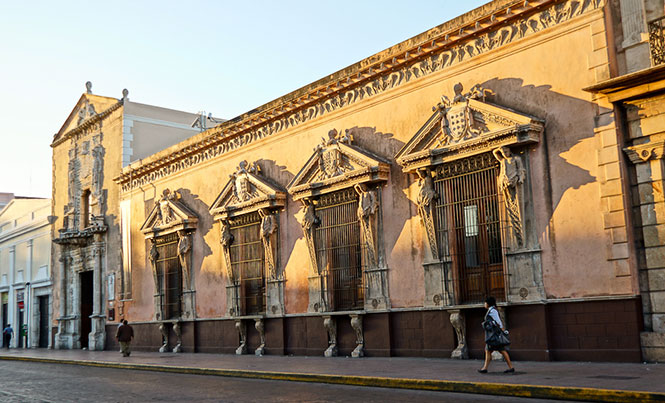 For those of you planning a visit, here are some of the highlights of what this city has to offer
The convenience of getting to Merida is evident in its annual increase in visitors. Some arrive by highway from Playa del Carmen and Cancun, others via air from Miami and Mexico City.
Maya, Spanish, French, British and even Dutch influences can be noted in the town's architecture, from the museums and churches to the mansions and haciendas. As you enter the town, you come upon Merida's visually stunning zoo arch, which looks more like the gateway to a colonial village. There are water fountains, free entrance and also a miniature train, and it is open from Tuesday to Sunday.
There are more parks and plazas than you can visit in a week, so we start at the Parque de la Madre. It is easily recognized by the mother and children marble statue standing outside it, mirroring the original which is found in Paris. It is surrounded by landmarks like the Teatro Felipe Carillo Puerto and Teatro Jose Peon Contreras and is only two blocks away from the famous Cathedral de Merida. It is open to the public and allows photo-taking.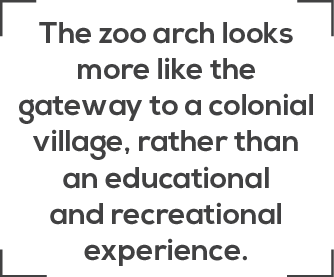 In the Plaza Grande de Merida en Domingo, you will find dozens of small kiosks selling homemade tamales, tacos, turron and grilled corn. These will sate your appetite for a full day of walking through its cobblestoned, multi-colored streets.
In front of the colonial facade of the Palacio de Gobierno, you will find two of my favorite, well-preserved historical buildings. The Museo Fernando Garcia-Macay personifies yin and yang by combining its colonial architecture with contemporary art. The Museum Casa de Montejo has an amazing ballroom which hosts galas, and each of its doorways is made with a different molding. Some are made of wood, while others are made of stone.  
The photographers among you will appreciate the town's hidden courtyards. They are enveloped by multi-colored tiles, with massive weather-worn double wooden doors and quaint stepped gables, reminiscent of Dutch villages. The many arched promenades are ideal for getting some respite from the sun, as is stopping for a café while planning your next move.
During our trip to Merida, we had the distinct honor of being invited to both the Hacienda San Diego Cutz and Quinta Alsina Masso, and both of these experiences will be shared with you in future articles.