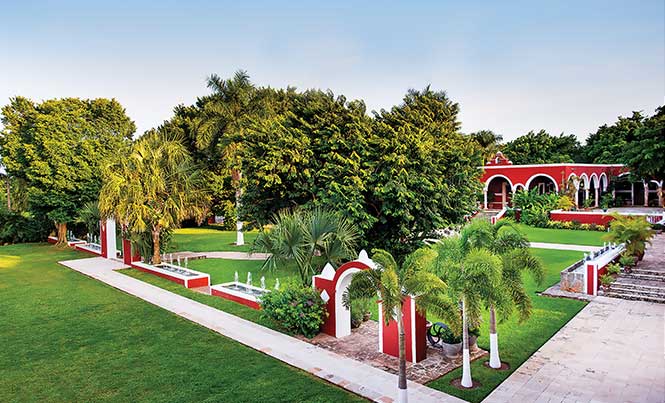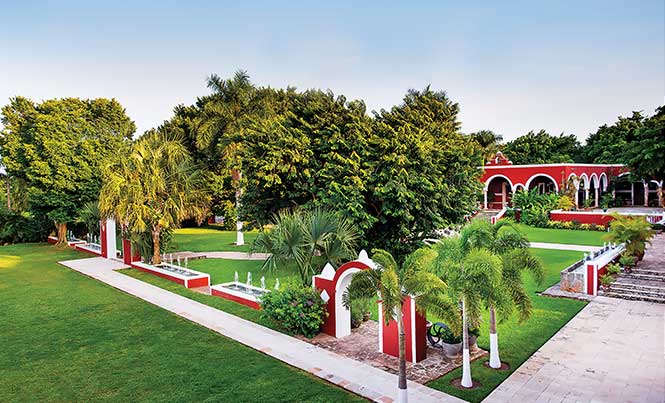 Sample Mexico's Colonial Past on this Cultural Tour of Merida
The colonial history of Merida goes back centuries, and its architecture was often simple, with colorful facades, sometimes with hidden courtyards. There are also many mansions and haciendas that present you with gloriously tasty and unexpected treats inside, like when you open a candy box.
The majestic mansions herald back to Spanish architecture, including the one on the outskirts of Merida that we had the privilege of visiting: Hacienda San Diego Cutz. It is a private residence that is used for events, parties, and gatherings, and as we entered its mile-long roadway, I imagined horse-drawn carriages and a dusty road heralding back to that era. Upon exiting our bus, we were transported to an entirely different era.
We walked through its rusty red an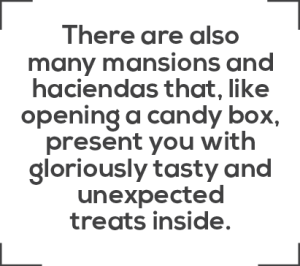 d white arch, past the tiered fountain, with everybody walking to the left where a plentitude of food and drink was available. My road led me to the right, and I stumbled upon a magnificently red-tiled kitchen that any chef would give their right arm to cook in.
Circling the massive building, I followed a path of age-old trees dripping with lights, where more than three hundred of us were dressed in traditional white garb with sky-blue embroidery. The men were in authentic guayaberas and the women in huipiles. It was an honor to be so intimately linked to such a typical Mexican tradition.
The menu prepared on location by chefs Gerardo Rivera and Patricia Scott married classic Mexican food with global cuisine. This included a modern-day interpretation of kastakan vegetable with pork quiche, a goat cheese tartlet with tomato foam, and a filet of beef with a puree of corn tatemado (roasted). The dinner's finale consisted of a trio of cacao – dark chocolate, almond, and Xtabentun.
On a different night, we visited Quinta Alsina Masso. Through its gated arches we could see a stunning gazebo, which was intricately detailed like fine lace. Waiters plied us with flautas, tacos, cochinita pibil, elotes, and quesadillas. Here the evening's pièce de resistance were amazing homemade marquesitas (crispy crepes).  You can check out our version of this recipe in this edition.