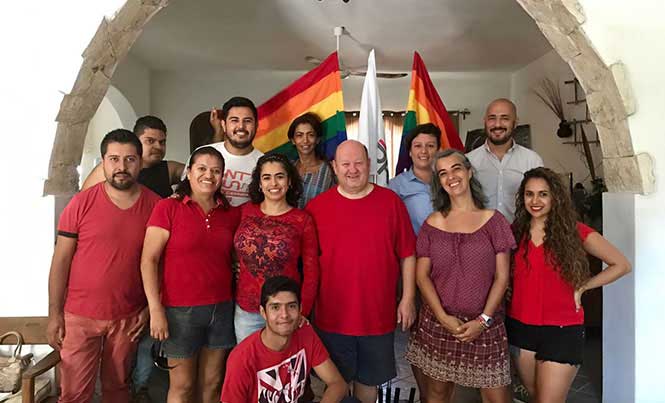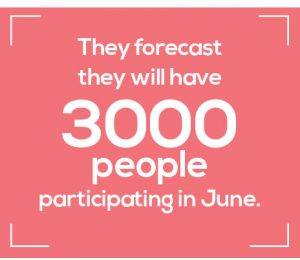 Spring has just begun, the heat is up, and we can feel it! We are now preparing for #PlayaPride17.
Jan Novak, President of Playa Pride and Playa Amigable, has his team working hard to plan the sixth edition of Playa Pride, which runs from June 12 – 18, 2017. Artists will arrive from various countries including Canada (Kayssy), Chile (Pamela Robin) and of course, Mexico (Eduardo Togi).  
DJ Kayssy from Montreal is one of the official DJs of Playa Pride and will be playing alongside DJ Heather Lee Perry for LesMex, at events such as the Catamaran Party and the closing event, Unidos en Colores. Movie projections, art exhibitions, lectures, concerts, parties and much more are waiting for you.  
Playa Pride's first edition was in June of 2012 with just 280 people attending. For Playa Pride, this was just the beginning. Since then, the yearly average has been 875, with the peak in 2014 with 1200 attendees. They forecast they will have 3000 people participating in June.
Playa Pride exists to celebrate the history, the courage, the diversity, and the future of LGBT communities in Playa del Carmen, Quintana Roo, and the world. Many activities for the development of the LGBT community and progress for human rights take place each year.  
The Queer Film Festival is one of the projects created to familiarize people from the Riviera Maya with the LGBT theme. It now shows movies on a monthly basis as a result of its success, and the next showing is on May 17, the Day Against Homophobia, at the Centro Cultural de Playa del Carmen.
Playa Amigable has helped inspire the Riviera Maya to become gay-friendly, like Mexico City. The Friendly Business Fair is on June 12 and 13 and is for all businesses that are part of Playa Amigable's program. If you are not yet a member, visit their Facebook page: Facebook/@PlayaAmigable. You can learn more about how to join as a business and help us change the world one step at a time.
If you'd like to volunteer for the week's celebrations, please contact playaprideplaya@gmail.com.