The Life and Music of Fernando Toussaint: 1957 – 2017
Enrique Toussaint reminisces about the life and music of his brother, jazz maestro Fernando Toussaint, who recently passed away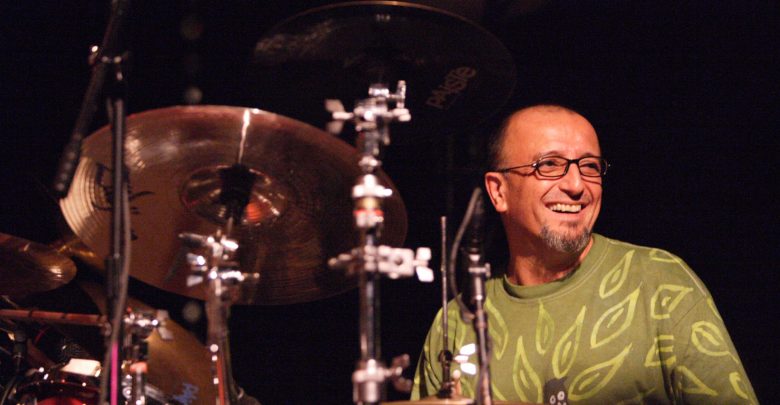 On February 25th of this year Playa del Carmen lost one of its most beloved residents, Fernando Toussaint. Jazz musician, composer, and producer were some of the titles he earned. His friends often referred to him, with great reverence, as Maestro. Fernando was many things to many people. Here in the Riviera Maya he was mostly known as being the founder, director, and producer of the Riviera Maya Jazz Festival, and the drummer of Jazz band Aguamala. Throughout Mexico he was known as someone who helped shaped the sound of Jazz across the country, which began in 1976 with his brothers and their band Sacbé – said to be one of the most important Jazz bands in Mexico. His accomplishments were extensive. He graduated from Columbia University in Direction and Production for Radio and Television. He participated as a drummer with artists such as Paul Anka, Herb Alpert, Ivan Lins, Clare Fisher, and Alejandro Sanz. He had a discography of over 70 titles. He toured most of the world, and played on some of the greatest stages, before settling down in Playa del Carmen.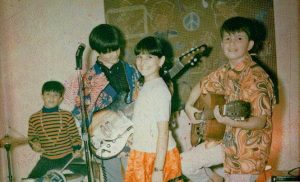 The news of his death echoed across social media as photos, stories, friendship and fondness were shared. Musician friends were shocked with the sudden loss of their comrade, tears were shed, and Mexican Jazz and all its lovers fell into mourning. Fernando was 59 years of age when he passed. The tragedy was due to a bursting ulcer that produced internal bleeding.
Fernando came from a musical family. His father played guitar, piano, and sang. His grandfather played sax and loved Jazz. His great grandmother played piano. His brothers Eugenio, Enrique, and sister Cecilia joined him in his musical pursuit.
In order to commemorate the life and music of Fernando, his brother Enrique was gracious enough to do an interview with me.
Enrique reminisced about growing up in a family that loved jazz and how it influenced him and his siblings. The four started performing together at a very young age, self-taught on their instruments, they enjoyed performing tunes from the Beatles among others.
As they grew older, his older brother Eugenio had his rock bands. When he switched to piano and had a trio, "His bass player got sick right before an important concert and I offered my help," said Enrique, "After a few years, we started playing with a band that played covers at a club in San Angel, and eventually we added Fernando on percussion. We started playing some original tunes and that band became Sacbe.
"We talked about the concept for the band and made a commitment to dedicate all our efforts exclusively to that pursuit.   We were playing what is called fusion now, but with a Mexican identity.  The jazz scene then, was mostly traditional jazz and we were not liked by the jazz musicians of the time, for blending rock and jazz."
In 1977 they started their first record label DISCOS YOKO, and their first album, Sacbe, was released that spring.
Enrique continued, "We recorded Selva Tucanera in 78 and released a couple of albums of other bands (La Nopalera and Gerardo Batiz).  We recorded a total of 7 albums during our career: Sacbe (1976), Selva Tucanera (1978), Street Corner (1982); Aztlán (1983); Dos mundos (1986); The Painters (1996) y Tri Neo (2006), and released a couple of compilation boxes (Todo Sacbe)."   
"We went against the flow during a time when the jazz scene in Mexico was very traditional and we produced music of a certain quality, with tinges of rock, that was proudly Mexican and represented us in a good light. I think that is where our success and longevity lies.  People are proud of us."
Sadly his older brother Eugenio passed away in 2011 due to an antidepressant overdose.
"Fernando and Eugenio were freakishly gifted," Enrique reminisced. "They were both multi instrumentalists and amazing creators. They wrote very complex and beautiful music all their lives. As far as Fernando's musical memory, it was a skill that we all shared, which was certainly a gift, but mostly, a lot of hard work and rehearsing. We did it so much that it became second nature.  Fernando's ability to hear arrangements in his head always amazed me. He never read music, so he had to commit everything to memory. He could play all the parts himself, so he knew how to conduct the band. He was connected to the ether and musical energy in a way that cannot be put into words.  He was also an amazingly unique drummer, for he played his instrument not as a drum set, but as a vehicle for all his musical ideas. He was always aware and responsive to other peoples' contributions on the stand."
I asked Enrique about how the idea came about for the Riviera Maya Jazz festival and its impact on the community.
"It all came about from the same passion for good music and a need to share and expose as many people as possible, who may not otherwise have an opportunity to music of quality and substance.  I think it was an incredible accomplishment to offer all people, of every social status an amazing array of music for free. It created community and interactions with people that would not pursue them otherwise. It opened the minds of a lot of people to music that they wouldn't have searched on their own.  It also brought income to the community and was so powerful that the world paid attention.  Musicians who came loved being treated well and it was a win-win for everyone involved.  I have no idea what the plans are. I hope whoever takes over, does so with the same vision and integrity that Fernando had.  I was blessed to play there many times, and though I helped Fernando sometimes with ideas for performers, it was solely his doing," he answered.
Fernando made an impact on friends, family, fans, and community. He will be missed but never forgotten.
"Fernando," Enrique continued, "was a passionate human being who lived his life fully in every way. He did everything his way and was unashamed about it.  He was a true artist who followed his heart and expressed himself musically with complete sincerity and honesty.  He was an incredibly unique drummer with a voice of his own and with impeccable skills.   He was my rhythm comrade for almost 40 years. We were very different but shared the same soul which carried us musically like a unit.  Fernando was intense with everything: his love, generosity, incredible humor and thirst for learning and expression. I am devastated by his passing and will take me a very long time to get used to his absence.  My sister and I will continue on the path and will try to honor his memory the best way we can."
I would like to thank Enrique for his kindness and words. Blessings to you and your family.
Teena Clipston has spent more than fifteen years immersed in the Canadian music scene, making headlines in Concert Promotion, Event Production, and Artist Management. She now makes her home in Playa del Carmen and is the owner and operator of PDCMUSIC.