Local Creators: Caca de Oruga
Meet Minerva Gónzales Martínez, a Mexican illustrator, based in Playa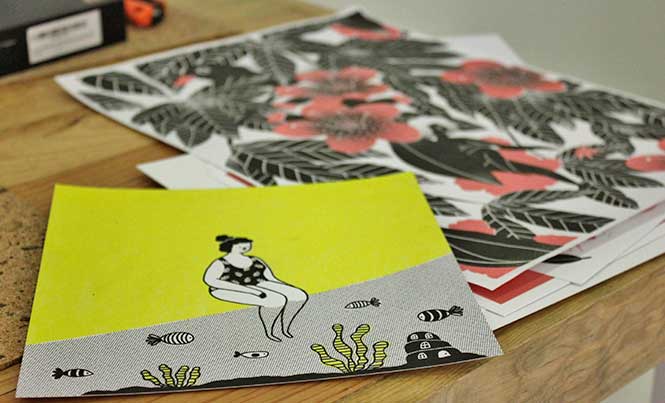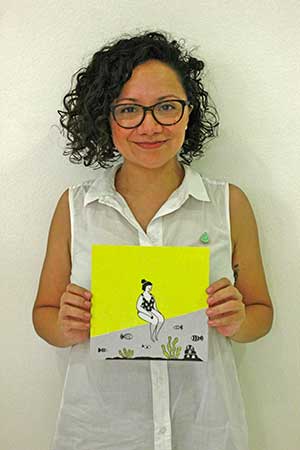 Caca de Oruga is the illustration project of Minerva GM (Minerva Gónzales Martínez), a graphic designer born in Toluca, Mexico who has lived in Playa since 2015. It all began in 2008 as a personal project, after she graduated from college. She received a communications degree, but her true passion since childhood has been drawing. After taking professional lessons, she started a Tumblr account under the name of Caca de Oruga. It is an expression she uses with no particular meaning, and serves as an outlet for her creations.
Eventually, she learned digital illustration as well, making it easier for her to move into the online creator's network. Soon her delicate and naïve universe of pastel shades crossed borders. Almost a decade from its creation it has become a reference in Mexican illustration. Her fairly new Instagram account @cacadeoruga – where I first saw her art before I knew who she was – has almost 20,000 followers.
She has worked for internationally renowned brands such as American Greetings and has exhibited in events all over the continent. On the occasion of visiting Chikizz Ramone, she stopped by to finally meet in person and talk about this gem called Caca de Oruga.
Stories from the city, stories from the sea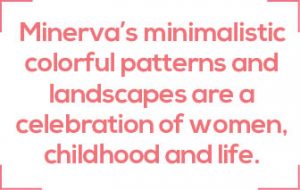 Minerva spent six years working as an editorial designer for several publications in Mexico. It was a challenge to alternate personal projects with professional ones, especially when she began coming to Playa and fell in love with it. Finally, in 2015 she decided to take the risk and started her own design studio in Playa, with J. de la Fuente, called Bädi. Living by the sea has influenced her work in a very positive way, and her delayed online shop was successfully launched last year. Minerva's minimalistic colorful patterns and landscapes are a celebration of women, childhood and life.
Her heartwarming prints are available at cacadeoruga.com at very reasonable prices, so make sure you buy one for yourself or for someone you love.