Ask Allan: Show Me the Money?
When the financial benefits of subletting sound too good to be true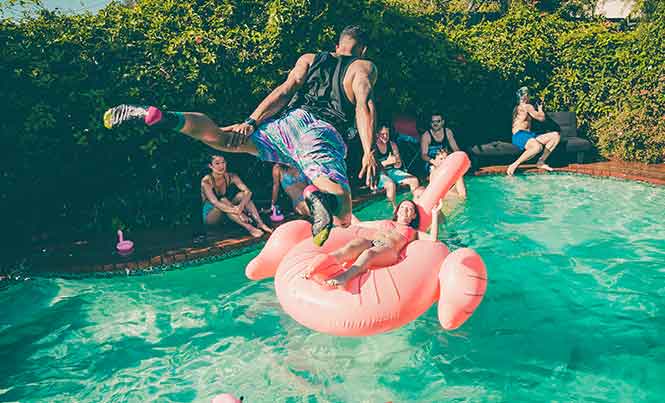 Hi, Allan.  I have been approached by a broker looking to sublet my two-bedroom condo. He is promising me a guaranteed rental income of $2,000 USD a month.  It seems too good to be true as my condo normally rents for less.  What do you recommend? Thanks, Rebecca.
Thanks for your question, Rebecca. It is too good to be true. You may receive $2,000 USD a month, but what are the consequences?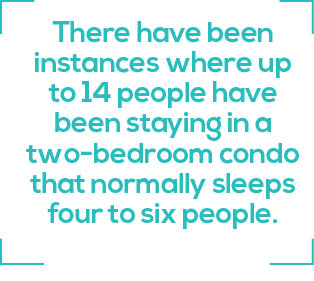 First of all, the broker would have carte blanche to rent the condo to whomever he or she wants. There would be pressure to rent the condo on a short-term basis, as often as possible, so the rental income surpasses $2,000 USD a month (so the broker makes a profit). We have heard of instances where up to 14 people have been staying in a two-bedroom condo that normally sleeps four to six people. The more people in the condo, the more rental income for the broker and the more bookings the broker will have, as the aggregate cost per person of the rental would be much lower. Whereas, before they may have paid only $50 USD a night per person, for four people for a weekly rental totaling $1,400 USD, now the broker could rent it for $2,450 USD a week, and for 14 people it's only $25 USD a night.
Normally, the type of renters who pack into a small two-bedroom are not the cleanest and quietest people. We have heard many complaints from neighbors who live next to sublet units that the renters are very noisy at all hours of the night. They have seen bags and bags of trash coming out of the unit and destroyed furniture. The broker's main interest, in this case, is making more money than he has to pay out to you, so what happens to your unit is only a minor concern (if they are concerned at all).
I would recommend hiring a reputable property manager to care for and rent your unit. And please, stay away from sublets.
Allan
Do you have questions related to property management or vacation rentals?
Send questions or concerns to allan@nasplaya.com