Community
Standup Paddle Boarding in Playa del Carmen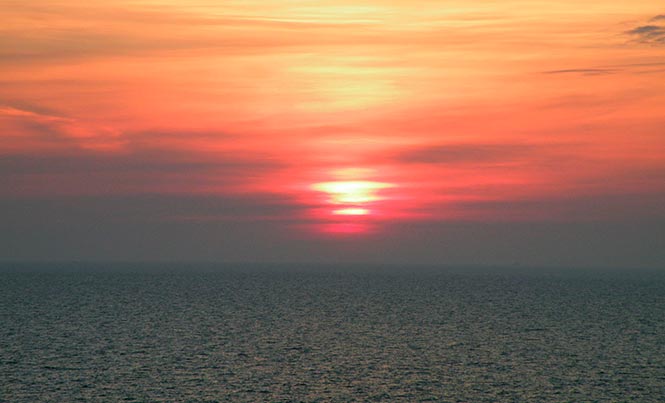 A look at early morning board sports in Playa
There have been two things on my 'to do' list in Playa since I got here: watch a sunrise and get active on the gorgeous beaches that we are so lucky to have as our back yard. I don't know about you, but I find it way too easy to do absolutely nothing in this heat. So when I was invited to a sunrise paddle boarding session, how could I refuse? I get to kill two birds with one stone..
There are many places where you can rent paddle boards or take part in sessions in Playa del Carmen. Playa Boardsports, Playa Paddle Boarding & Private Tours and SUP School Playa all offer rental services and instructors. My personal experience was with Aloha Paddle Club, based at Inti Beach Club between Calles 4 and 6.
For those who don't know SUP, or Stand Up Paddle Boarding, it is a water-based activity where the participant uses a long board and paddle to – you guessed it – stand upright and paddle. Sound easy? It's not!
First of all, I wasn't thrilled about the 5 a.m. wake-up call, but I'd been assured that it would be worth it. By 6 a.m., the proof was in the paddling. Six of us stood on the beach, our boards at our feet, watching the sunrise cast streams of light through hazy clouds as we waited to be instructed on safety signals and technique. Our instructor Guiper was fantastic and easily switched from Spanish to English to French to make sure everyone understood the useful points he was sharing. After that, we rushed in!
Nothing is quite as invigorating as getting a healthy faceful of seawater at sunrise, while doing your best to glide along the water. I use the word 'glide' very loosely here.
By 7.20 a.m. we were all beat. Tying our leashes to the buoys, we sat back on our boards and enjoyed the view. While paddleboarding is a relaxing activity that really gives you a chance to enjoy the water, it sure is a good workout! Core strength is needed for balance and your upper body gets a workout from slicing your paddle through the water. All in all, SUP boarding is a great activity for those who like to be on the water but aren't into adrenaline sports. And you definitely won't regret the 5 a.m. wake-up call.