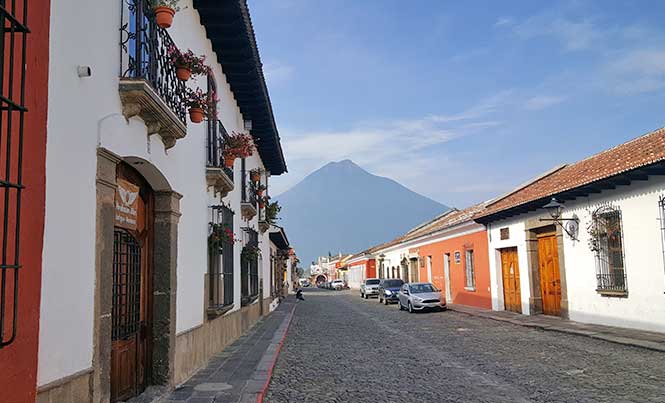 Mexico's proximity to other Latin American countries means short breaks can be practical and affordable
When you come to Mexico, the choice of things to do and places to see is endless. You can spend weeks exploring the Caribbean coast, seeing all the wonders that Chiapas has to offer, sampling your first mole in Oaxaca or climbing the temple of the moon in Teotihuacan. You will surely realize at some point that the more you see, the more you want to see. If you feel like a break, or want to see how things are in another place, why don't you head out to Guatemala?
Although accessible by bus from either Chiapas or Quintana Roo via Belize, I recently opted to fly straight into the capital on a one-week break. If you manage to get your tickets through the 'hotsale' from one of the Mexican airline companies, you can sometimes fly for as low as 500 pesos.
Since the capital has a questionable reputation, I went straight on to the colonial town of Antigua, which is just a 45-minute ride away. This place has a lot to offer, with a rich colonial past. The fact that it is surrounded by three volcanoes means that whatever direction you look, the vista is always impressive. More so because the one called 'Fuego' is active and can be seen spewing ash and lava throughout the day.
It was a very busy week for me, with six days of living with a local family combined with intensive one-to-one Spanish lessons four hours per day. I met fellow students and travelers and we explored the city together. I saw what the nightlife has to offer and managed to climb one of the aforementioned volcanoes the following day. I ate different food and experienced the rainy season in all its glory.
In just one week of travel, I met new friends, got ideas about places to visit, improved my Spanish skills, and got renewed energy and excitement for continuing the adventure of living in beautiful Mexico.