Puerto Vallarta
In the Spotlight – Amaranta
Frank contemplates the vegetarian way of life after a visit to this local store supplying organic, vegan, and artisanal goods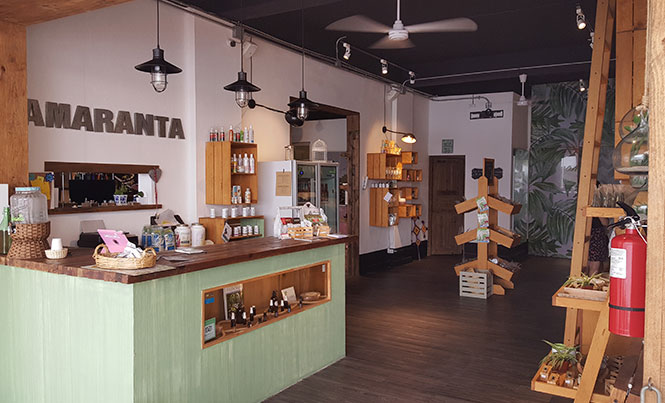 Our ideas about food and sustainability are changing. It may have started with Pythagoras in ancient Greece, or the culture in India. Perhaps the definite change came with Lappé's 'Diet for a Small Planet'. You have may have noticed that there are more vegetarians or vegans in your circle of friends, or perhaps you watched documentaries such as Cowspiracy, Forks Over Knives or Fat, Sick and Nearly Dead.
Mexico is a meat-loving country, but is slowly providing more options for vegetarians. For this article I visited a store that embraces this changing culture and sells products related to it. It's called "Amaranta" and it is located in the beautiful marina of Nuevo Vallarta.
The shop has four different ways of pleasing the customer and will most likely have something for you. The store has everything from organic fruits to every variety of milk you can think of except cow's milk. They also have special soap, flowers and cookies. There is a counter that sells ice creams and smoothies which are all vegan friendly. The coconut one is amazing and I heard great things about the basil-strawberry combo. They have teamed up with a local baker, who supplies vegan bread and even croissants. For beer enthusiasts they offer artisanal beers from Guadalajara, San Luis Potosi and a nearby brewery in Puerto Vallarta named 'Los Cuentos'.
After choosing your combination of beer, ice cream and/or smoothies, you can sit in front of the store with a magnificent view of the marina. As you sit and watch the pelicans fish for dinner right in front of you, try an organic coffee and fruit or just drink your beer and enjoy another beautiful day.