Community
Pure Paradise Tours
Patty Virgen-Kasten caters to travelers while helping local communities through her tour agency and charity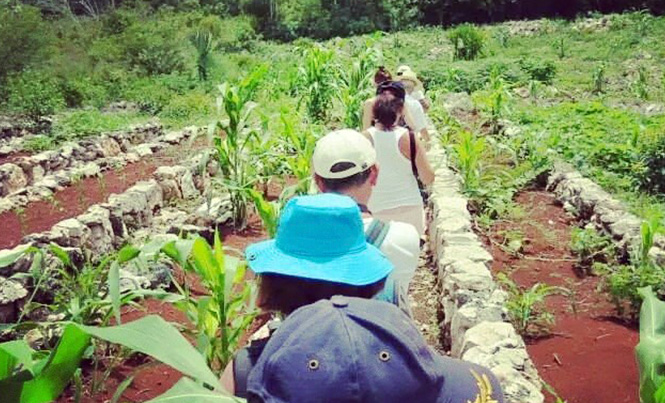 Are you a tourist or a traveler? A tourist is someone who will visit well-known areas and tick off places on their bucket list. A traveler explores natural resources and local areas. They know that things do not always go as scheduled and they just go with the flow. If you wish to be more of a traveler, then Pure Paradise Travel is worth looking into for your travel cravings.
Patty Virgen-Kasten's love of the Riviera Maya and Yucatan has given birth to two projects. The first is her charity, Dreams for Mayan Children, and the other is Pure Paradise Travel, her travel company. Both are designed to educate the traveler and to better the lives of local villagers.
Patty started Dreams for Mayan Children eight years ago out of her love for the children in local villages. They are called the "forgotten children" because even their government has abandoned them, prompting Patty to step in and begin bringing shoes, clothing, and school supplies to them. Now Dreams for Mayan Children works with groups of volunteers and donors to bring their schools to another level with more construction, painting, or whatever else is needed in each community.
Pure Paradise Travel was created to support the communities and show visitors the "real Mexico." During her time here she has met people who have a similar vision. So many people come here to all-inclusive resorts and think they have seen Mexico. Patty shares her Mexican roots with them and her passion for the areas that are off the beaten path, such as monkey reserves and melipona farms. They also meet the cooks of traditional Yucatecan food and artisans of crafts, such as handmade hammocks.
Patty keeps the groups small, 6-12 people, so as not to overwhelm the communities and also to keep the experience intimate. She finds that her guests share her open heart and often come back year after year. A portion of the profits from Pure Paradise tours goes back into Dreams for Mayan Children, and the villages earn through the entrance fee to their area and by selling their food and handcrafts.
Patty is currently working on ways to better the environment and the sustainability of the villages by creating a planting project through her "organic experience" tours to help the villagers to grow their own food.
Facebook/DreamsForMayanChildren