Our Environment
Choosing a Responsible Whale Shark Tour
Not all tours providers are the same; ensure you select one that respects the sharks, the environment and you!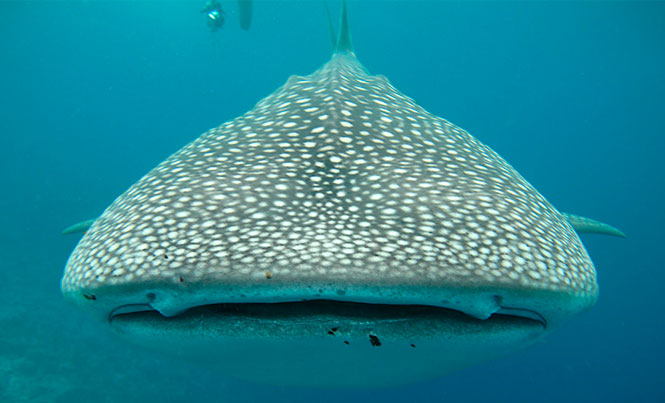 Whale shark tours have become increasingly popular here in the Riviera Maya. If you are hoping to see these friendly giants up close, you need to do some research to find the right tour company.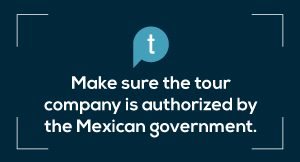 What to look for in a whale shark tour company:
Seek out a tour operator who genuinely respects the environment and is aware of the impact we have on the ocean. Are they eco-conscious?

Make sure the tour company is authorized by the Mexican government.

Safety: Are there emergency procedures in place? Do the guides and captain have first aid training and certification? Choose a tour company that is connected to the mainland via GPS or radio.

The boat must be well maintained.

Bilingual guides for safety purposes; you need to understand and follow your guide's instructions.

What experience and certifications do the guides have? Do they attend continuous refresher courses?

Ask if the company carries liability insurance.

Is the tour company committed to raising awareness? Are they involved in other projects focused on protecting the species?

Do they offer small tour groups? Not only will this enhance your trip, but it is better for the whale sharks as well.

Do they offer remote locations for an intimate encounter with the whale sharks?

Do they limit the number of snorkelers in the water at one time?

Is the tour all-inclusive of transportation, food, beverages, life jackets, and snorkeling equipment?

As part of a conservation measure, the number of tour operators authorized by the Mexican government is limited. Book ahead to avoid disappointment.

What is their policy on cancellations? Of course, they can not guarantee you will see the sharks, but if they cancel, what recourse do you have?

Are other activities included in the tour? Will you have the opportunity to explore other natural wonders of Mexico?
Once you have chosen the perfect tour company, enjoy this once-in-a-lifetime experience. Your guide will provide strict rules regarding swimming with the sharks, as well as a safety briefing before you hit the water.