Art & Culture
Marvelous Mexican Music
From mariachi to reggae, Mexico's mixed identity has created a wonderfully varied musical culture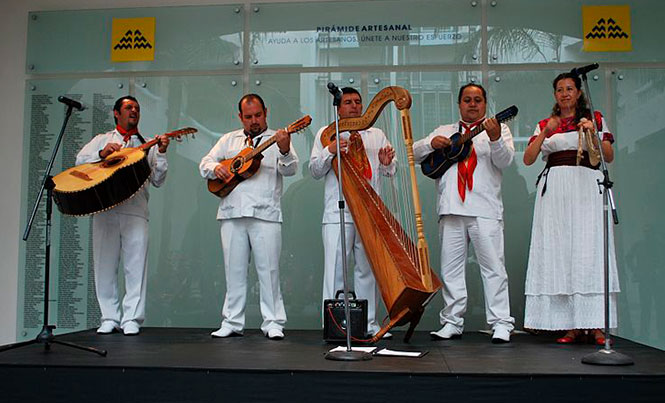 As the month of September begins and we hear the sound of trumpets and violins, we are filled with pride and feel more Mexican than ever! It is mariachi music, which is so representative of the Mexican people and proudly regarded as an Intangible Cultural Heritage by UNESCO.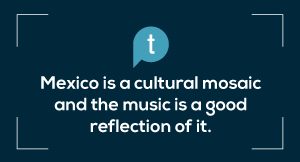 Mexicans do not only listen to mariachi during national festivities, any occasion is good for singing a "ranchera." It cannot be left out of a good party, or from being used to wake up with Las Mañanitas to someone on the day of their birthday, or to serenade a bride. You can even hear it at funerals.
Among the great composers of this vernacular music are José Alfredo Jiménez, Martín Urieta, Cuco Sánchez, and Miguel Aceves Mejía. Singers of the stature of Pedro Infante, Jorge Negrete, Lola Beltrán, among many others, dressed in the characteristic costume of the charro. Among the singers of the most recent period, we cannot fail to mention Vicente Fernandez and his son Alejandro.
In addition to mariachi, Mexican music is as varied as its geography and culture; we can listen and dance to sones, jarabes, huapangos, or a good danzón (Cuban rhythm) in the bandstand on Sundays afternoons in public squares.
Although many of these rhythms and instruments such as guitar, violin and trumpet do not entirely originate from Mexico, they are part of a perfect crossbreeding along with pre-hispanic rhythms and instruments. This cultural mix is also reflected in some of the typical regional costumes, as in the case of the Veracruz suit, which brings to mind the Sevillian outfit.
Another well-known rhythm that has surely been heard and "seen" in public squares and/or restaurants is that of the marimba, an inheritance from another of our roots: the Africans that arrived in Mexico during the centuries of slavery and Spanish domination.
In recent times, reggae arrived in the south of the country, so much that now it is part of our identity, or at least that of the Chetumaleños, from the capital of Quintana Roo, the door of entry to Mexico for this rhythm.
As they say, Mexico is a cultural mosaic and the music is a good reflection of it. Let us enjoy and get to know our beautiful traditions and roots! Viva Mexico!!