Danny Benitez
Meet the pro body boarder based in Cancun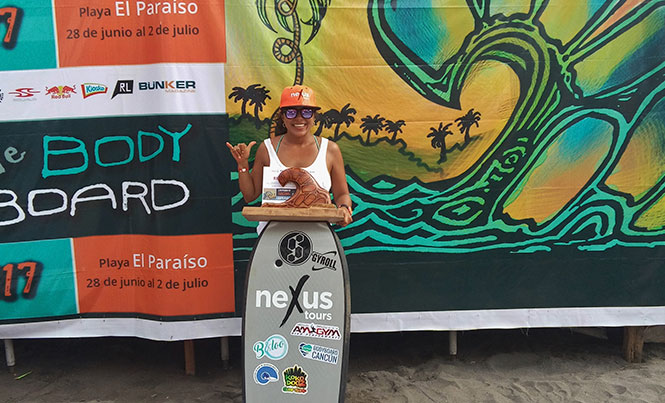 Daniela Benítez Zavala is the perfect example of a modern Mexican living in the Riviera Maya. She alternates her professional work in the tourism industry with her hobby and has succeeded in both. Let's ride the wave with her!
You are from Cuernavaca; how did you get to Cancun?
My mom got a great opportunity working here with a hotel chain that was starting at the time. I was only 9; it's been 22 years now.
What do you do for a living?
I have a communications degree and I'm currently working as a content editor for NexusTours. I'm also a pro body boarder.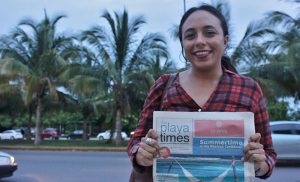 You just won the 2017 National Championship; how long have you been practicing?
Since I was 14 but I stopped for a while. It came back to my life when I was having this post-25 crisis. That's the great thing about boarding, it gives you time to be alone with the ocean and think. I just went with the flow and started participating in local competitions until I was good enough for nationals. It was a bit scary because the Pacific coast waves are bigger than ours. I managed to be on the podium for three years in a row but never got the first prize. I got myself into a few debts to pay my trip to the Panamerican Surf Games in Peru, so I wasn't sure about competing this year in Paraíso, Colima. NexusTours, AM Gym High Performance and B&Loo Style Bikinis sponsored me and I'm stoked all the effort finally paid off.  I'm officially National Champion in the BB Open Prone category.
Mexico is filled with natural wonders, from Los Cabos to Cancun."

Danny Benitez
What makes you proud of being Mexican?
I love its history, the culture, but most of all, the people; hard-working people that never give up despite all adversities and sometimes bad administration.
We are genuinely willing to get ahead and we are the greatest hosts. Mexico is filled with natural wonders, from Los Cabos to Cancun, and has a vast and rich culture worth knowing.