People
Jorge Yam
Meet the cultural promoter and poet originally from Bacalar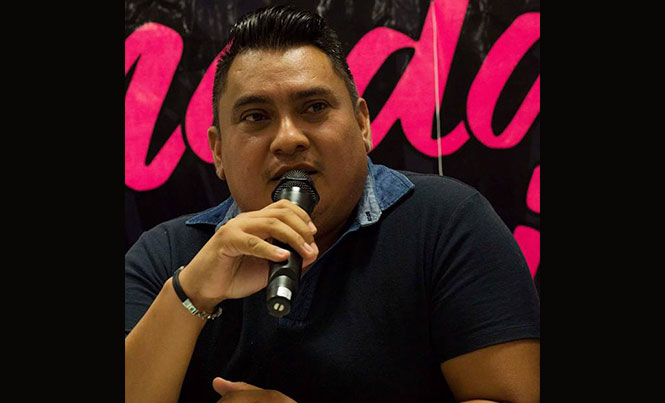 Born in Bacalar, but living half of his life in Cancun, Jorge E. Yam Ya is considered the favorite son in both places due to his work as a cultural promoter. He recently published his first poetry book.
How long have you been in Cancun?
I've been living here for approximately 16 years.
Don't you miss Bacalar? It is beautiful.
I do, I go there to visit my folks as often as possible. But I decided to stay in this municipal seat because I found better job opportunities, and I was able to work and study at the same time. Back then, there weren't any good options for me in Baca.
Tell us about your work and your cultural promoter activities.
Right now, I'm working as a sales adviser for ADO at the Cancun airport to pay the bills. As a parallel project, I'm part of a collective of cultural promoters looking to "heat up" the literature scene in Cancun and the whole state. We do book presentations and this monthly literary event called Colectivas. We invite different authors from all around to share some of their material, so we can create a network of writers and literature lovers and promoters.
I have the freedom to decide, to create and to improve things around me."

Jorge Yam
We are in Mexico's independence month; what makes you proud to be Mexican?
I think being born in the Caribbean and in the Pueblo Mágico of Bacalar is a complete privilege. It's not so much about waving the national flag or fireworks, you know? Nor about the tequila or the soccer team championships. It's not that kind of thing that makes this country great. I'm proud of being Mexican simply because it taught me I have the freedom to decide, to create and to improve things around me. There are more cultural events held by regular people than from the government institutions. It shouldn't be that way, but the independence of people is something to celebrate. The will to invest time and knowledge, sometimes without receiving anything back, to make it a better country.