Entertainment
Magdiel Cabañas Salazar
Meet the LGBT photographer from Acapulco, now living in Playa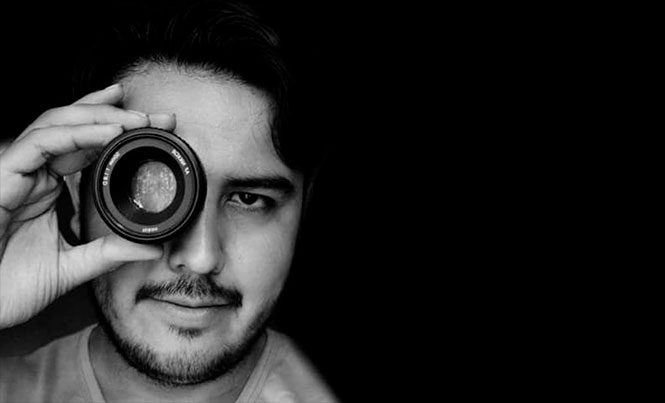 How long have you been living in Playa and what brought you here?
I've been living in Playa del Carmen for over four years and what brought me here is work. Playa seemed like a multicultural place where you can meet new people which is what caught my attention at first. 
Where are you from originally?
I come from a family of bakers from the Guerrero coast, who were very conservative and of course, I am the rainbow sheep of the family. I spent many years in the closet but thanks to my line of work, I understood that I must accept who I am. Not only my sexuality but also my roots, that I am human, a man, and a Mexican.
What do you do for a living?
I started my career working as a wedding photographer, while I was still living in Acapulco, the city I am from. To improve my skills, I decided to study communications in Oaxaca. I later came to Playa del Carmen, with the recommendation of relatives and I also knew friends who own a gay bar there. This is where I met an amazing journalist who changed my life two years ago. As a photographer, I understood that you need to be empathic with your subjects, fit in their life, community or ritual.
I have an anthropologic piece named 'De Él a Ella' on transvestite and transgender which has recently been exhibited in Montreal by Life is a Beach Productions, during 'LESMTL' for Canada Pride, and also in Bar Palco while recording 'El Toloache Less'. For that project, I put myself in their shoes (!) and tried to expose the transvestite part of me.  My work is based on the reality we really live in and when you reach that level of consciousness, it helps put everything in perspective. De Él a Ella represents a Mexican trans community which I realized is very different from Montreal for example.
What do you want the world to know about Mexico?
I am a proud Mexican photographer who exhibited his work in Montreal and I want the world to know Mexico through my pictures. From the drunk in the cantina to the turquoise blue horizon of the Caribbean, because this country has given me so much. That includes its people, culture, a home, my home.. how can you not love being Mexican!